Getting Started with THEOplayer
by THEOplayer on November 27, 2020
THEOplayer is the leading all-round Video Player that enables hundreds of leading payTV, OTT service providers, broadcasters and publishers worldwide to focus on their business, as well as provide a first-class viewing experience for their customers. THEO is enabling their customers to bring a consistent video playback experience across any device or platform by simplifying playback across all platforms, integrating with industry leading partners, DRM systems and analytics vendors.
So, how do you get started using THEOplayer?
We've made it easy. With the THEO Developer Portal, a self-service platform, that allows you to get started using THEOplayer, immediately.
In the THEO Developer portal you will find everything you need to create, track and grow your impressions.
With our Pay-As-You-Go pricing model; you can start using THEOplayer in minutes with no upfront cost through this portal, as we will demonstrate in the video below. If you have a large impressions volume or a unique use case you can also discuss a Customised agreement with us, in which our experts can provide you with architectural guidance and potentially provide you a discounted pricing offer.
Don't take our word for it, you can see for yourself how quick and easy it is to build your first SDK with THEOplayer in the video below. Hileny also walks you through some interesting links on the website, including our Licensing, Support Plan, and Demo pages and our blog.
Useful Documentation & Support Links
THEO Demos

We have a range of Demos, with THEOplayer including on; low latency, advertising, API extensions, casting, content protection, playback, test tracks and UI and UX. Not to mention the ability to Test Your Own Stream and its performance, and test LL-HLS streams and test your LL-DASH streams.
THEO Docs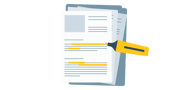 We also have a detailed Documentation Portal, which provides information on setting up THEOplayer, How To Guides for implementing Add-Ons, API References, Changelogs, and more...
THEO Docs was created to help you integrate your THEOplayer from start to finish, and has all the documentation you should need.
THEO Resources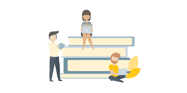 THEO Resources is a one-stop-shop for video streaming-industry related content. Here you will find a range of materials, with insights into every part of the video streaming industry.
This selection of content ranges from beginner to advanced, and touches on everything from industry innovations to the basics of encoding and advertising to DRM.