THEOplayer: Content Monetization Done Right
THEOplayer, our leading adaptive HTML5 video player capable of playback via HLS or MPEG-DASH, allows you to avoid the main drawbacks of the classic client-side video advertising solutions through SSAI (server-side ad insertion).
At the same time, it gives you the flexibility to use either whenever you need to, so you can maximize your revenue generation.
Client-Side Video Advertising
Pre-, mid- or post-roll ads added in the viewer client

Technologies: VAST 3.0/VPAID 2.0, Google IMA, VMAP

Adblocking (can be bypassed but not without degrading the viewer experience)

Analytics in the ad-serving platform (e.g. Doubleclick or OpenX)

Personalization possible, depends on your provider
Server-Side Video Advertising
Ads are "woven" into the content by the server

No adblocking

Undisrupted viewer experience (no buffering problems)

More personalized

Analytics

We work with Yospace
---
HTML5 Ads with VAST 3.0, VMAP , VPAID 2.0 and Google IMA:

Pre-Rolls
Overlay banner
Mid-Rolls
Post-Rolls
Companion ad
THEOplayer serves them all.
In addition, we fully support Server-Side Ad Insertion and are fully compatible with Yospace. Find out more about this collaboration.
See THEOplayer in action in our new Demo zone!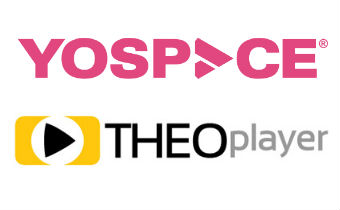 ---

It's Time to Get Serious About Video Ads
IAB (Internet Advertising Bureau) reports the following figures about online advertising:
2016: $15.9 billion online advertisement

Online video advertising 8% will exceed $5 billion for the first time

The online video industry is booming and will get more crowded over time - now is the time to act and stand out from the rest
---
THEOplayer Advantages
Stream on all platforms with a single, award-winning video player
Seamless playback in HLS and MPEG-DASH
Works without plugins, fully HTML5-based
Personalized customer support
We support platforms such as Doubleclick or Freewheel
---
Ready to start taking advantage of the best video advertising technology in industry?
Back to overview