DRM Content Protection
At THEOplayer we understand how valuable it is to have the proper DRM protection for your content. That's why we make it easy for you to control who can consume your video content, where and when you want it.
---
Support for Every DRM Platform
Different DRM systems apply to different platforms. THEOplayer provides ease-of-use with straightforward configuration, leveraged from numerous succesful projects.
We'll help you with finding the right technologies to fit the needs of you and your entire user base.
We provide support for each of the following DRM platforms:
Widevine (Google)
PlayReady (Microsoft)
FairPlay (Apple)
---

Fully Protected in HTML5
In our increasingly connected world, people want and get content whenever they want and wherever they want it.
Digital Rights Management (DRM) and HTML5 streaming allow you to reach everyone, regardless of the device they use.
THEOplayer is the video player that will connect your viewers to your content, guaranteeing you security and your users the best experience out there.
---
Multi-DRM: Spoiled for Choice
Supporting a diverse array of devices and platforms requires a flexible approach.
THEOplayer works with the best-in-class multi-DRM providers to make protecting your content even simpler.



---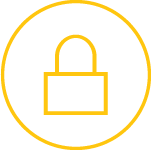 AES-128 Encryption
THEOplayer supports decryption and playback of HLS streams in real time in HTML5 with AES-128 content protection out of the box.
This allows you to protect your content and only allow playback for users for whom the content is intended.
---
Are you ready to get started with the best-in-class video player with the richest set of features and the highest level of support?
Back to overview