Guide
State of the industry
How will streaming evolve in 2021.
Deliver an experience, not just content
Deliver an experience, not just content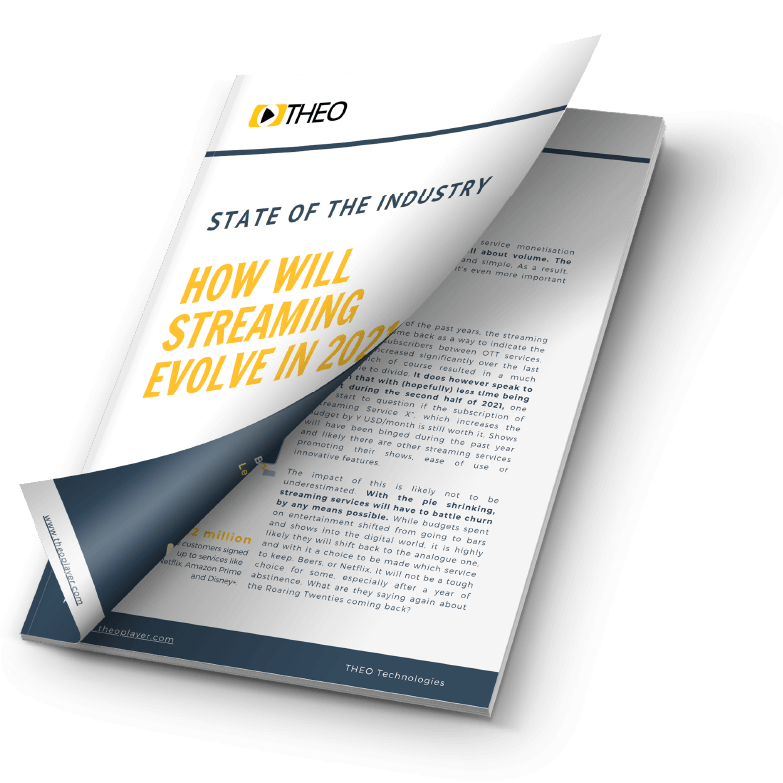 Predictions from a playback standpoint
2020 was certainly an interesting year: COVID forced people across the world to stay indoors, with bars and theaters closing and cancellations of festivals and events resulting in entertainment to be sought elsewhere.
Before the summer, it caused spikes in network consumption due to a rise in home working, online gaming and media consumption. These changes have driven large movement in the streaming landscape, with online events becoming the de facto standard, and OTT companies attracting huge numbers of subscribers.
On the technical side, there was the official launch of low latency HLS by Apple, an array of new devices entering the market, some interesting moves on the Google Cast front, and a significant increase in adoption of the Open Measurements specification (OMID) on the advertisement front.
But what will 2021 bring?
Let's have a look!