Webinar
Convergence of OTT and traditional broadcast TV
THEO's VP of Innovation, Johan Vounckx, discusses:
Overview of current best practices.

THEO's vision on a converged solution that unifies OTT and Traditional Broadcast TV.

Existing solutions available in the market and how they fare on Streaming latency, channel change time, bandwidth efficiency, and user experience.
Speaker:
Johan Vounckx
THEO's

VP of Innovation.
Fill and receive the Webinar!
Synopsis
As video content consumption behaviour continues to shift from traditional broadcast TV towards the OTT TV services, many broadcasters and pay-TV operators struggle to keep up with the increasing demand to provide OTT services with 'broadcast-like' quality. This leaves many broadcasters and pay-TV operators asking two very important questions: "What can I do to cost-effectively improve the playback quality and channel change time while reducing the end-to-end latency of my OTT service to match that of Broadcast?" and "Is there a way to unify the operational and technological aspects of traditional broadcast TV with that of OTT?"
In this webinar Johan Vounckx, VP of Innovation at THEO, explores the current best practices both for OTT services and traditional Broadcast TV. Johan shares THEO's vision on a converged solution serving both markets with the same infrastructure and bringing the best of both worlds together, revolutionising the way video content is delivered and consumed. He will also indicate which components of that vision are already available today and identify the gaps that still need to be covered.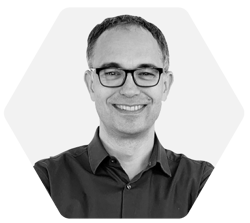 JOHAN VOUNCKX