DEMUXED 2022 - San Francisco
Hope you've enjoyed the talks of our video experts!
In October 2022, two of our colleagues talked at Demuxed 2022!
For every who joined, we hope you liked Mattias' and Christopher's talks. Should you have any questions, contact us! We are more than happy to elaborate further on e.g. 'How GOP sizes affect your seeking time?' or 'Why multicast is a great way to scale your live video streaming?'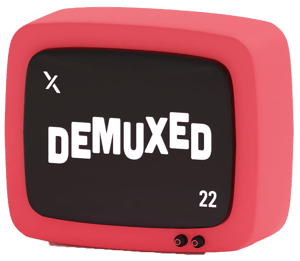 THEO Speakers
Tune in to get more video insights from 2 THEO experts
Mattias Buelens (Lead Software Architect) and Christopher Leyssen (Senior Innovation Engineer) talked <video> at Demuxed 2022.
Baby's first HTML5 <video> element
Speaker: Mattias Buelens
Wednesday, October 12th
An HTML5 player for HLS or MPEG-DASH uses the HTML5 <video> element and the Media Source Extensions API to buffer fragmented MP4 segments and play them out as a smooth video stream. But what actually goes on behind the scenes of these web APIs? What happens when you play or seek the video, and how does the video element maintain smooth playback without dropping frames?
Some of the topics that I covered include:
How seeking works, how the GOP size affects how fast you can seek, and why you should always put a keyframe at the start of each fMP4 segment.

How quality switching works, and why you should try to align your segment boundaries across all qualities.

How MSE manages the size of its buffer, and what a player can do to keep this size under control.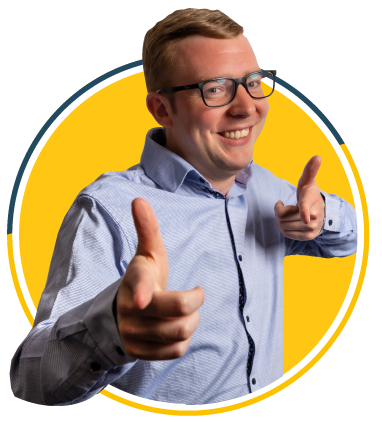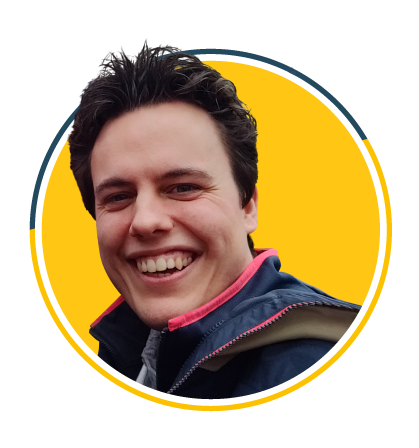 Scaling to infinity and beyond, or how to wield the power of multicast
Lightning talks
Speaker: Christopher Leyssen
Thursday, October 13th
Live video streaming, and in particular to a large audience, still poses a significant technological challenge. The main means of distribution nowadays is unicast streaming. The reason for this being the widespread availability of Content Delivery Networks to scale HTTP traffic. When live-streaming at a big scale, numerous connections to each edge are established, all delivering the same content.
Using multicast, a source can send a chunk of video to a multicast address, which is then distributed to an entire group of recipients. This mitigates the redundancy in payload, making it extremely scalable.In this talk, I will touch upon how we implemented ROUTE ([RFC 9223] Real-Time Transport Object Delivery over Unidirectional Transport) to provide a robust and scalable delivery of live video content over IP multicast. And how we overcame certain challenges like package loss, adaptive bitrate, …
THEO's schedule
Here are a couple of moments to keep in mind when planning your visit. We hope to see you there or at our booth!
Keep an eye on this space as we will be updating our schedule as NAB comes closer.
April 25th | 2:00 PM
CM|IP & Future of Delivery Panel Debate 4: A Look At Innovation And Future Trends In The TV Industry
- W10619 - CMIP Debate Theater
Innovation is the fuel that drives the steady growth of the media and entertainment category. This CM|IP Panel will look at innovation in all its forms across the broadcast and pay-TV industry including inspiring business models, technologies, individuals, and market strategies. The panel of experts from across the industry will also offer some predictions, highlighting issues that operators will need to prepare for in what is a most exciting era.
April 25th | 3:00PM
HESP Alliance Tour
Showcasing the solutions of the HESP Alliance members with the High Efficiency Streaming Protocol.
Showcasing members:
EZDRM - Secure high efficiency streaming through HESP compatibility with DRM.
MainStreaming - High Efficiency Streaming over the Mainstreaming CDN
Synamedia - Multi-view experiences through fast channel change while immediately at the live latency.
Videon - Real-time streaing at scale through HESP on Videon EdgeCaster.
THEO Technologies - hesp.live, real-time video API at scale based on HESP.
April 26th | 12:20 PM
Innovations In Low Latency Live Streaming
- W11100 CMIP Presentation Theater
Low latency is in high demand, whether it's for live sports streaming or for interactive experiences such as gaming, online auctions, betting, or viewer engagement. There is a clear need for speed. But can broadcasters keep up with the increasing viewer demand to avoid spoiler effects and to create interactive experiences? This presentation focuses on the current state of the market, comparing how different low latency streaming protocols stack up against each other in terms of performance, features and vendor interoperability, to subsequently examine the emerging trends in low latency video streaming.