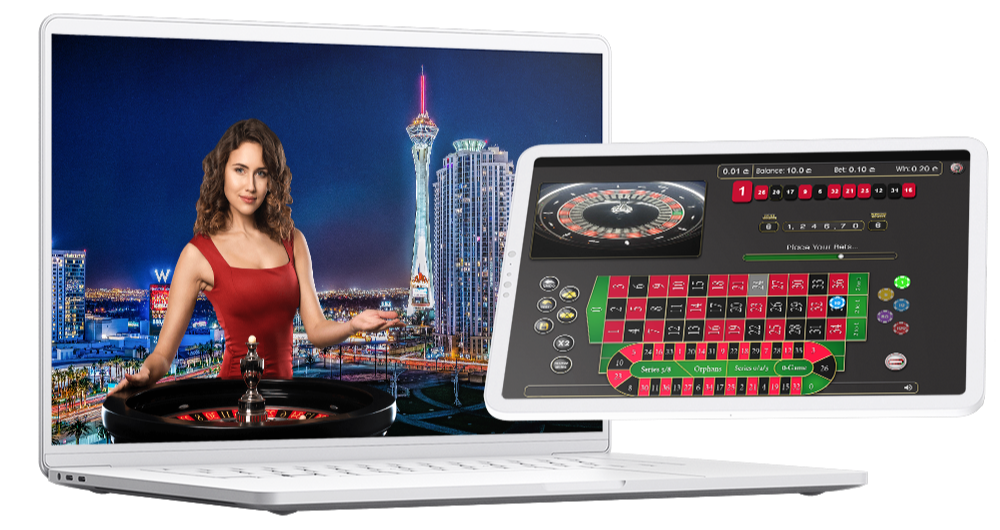 THEOlive
iGaming
High-quality and reliable real-time streaming for live dealer casino games.
High quality & reliable video
Integrate THEOlive in your online tables to get the best quality of experience for live dealer casino games available on the market today.

Up to 4K UHD
Stream your games at SD, HD, full HD or 4K UHD.

HTTP-based streaming
Reliable TCP video delivery - no frame drops nor blocking by ISPs!

Adaptative Bitrate
Built-in ABR to easily cope with changing network conditions.

Cross-platform
Have players join your tables on their favorite PC, tablet or phone.
THEOlive drives revenue
Maximize the number of hands which can be played through sub-second latency.
Sub-second latency streaming
Real-time interaction between dealer and player
Increase in number of hands played
Growth in players and revenue
Reach any audience size
Scale your online tables to any number of players
You can count on THEOlive to easily reach any number of players, wherever they are based, and get them engaged with the dealer through real-time streaming!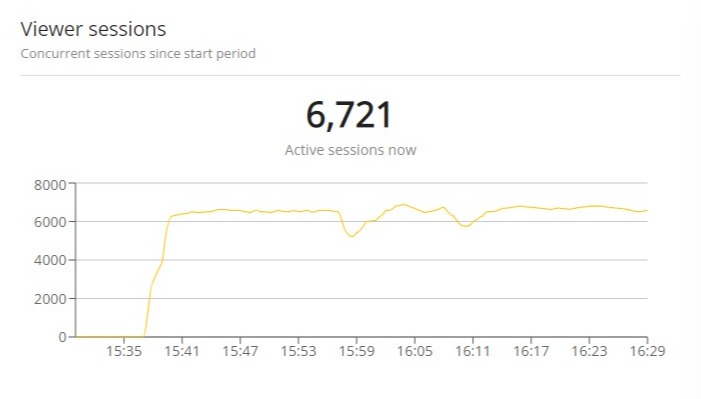 Multi-channel
Easily stream your online casino games to multiple customers & countries concurrently
The THEOlive multi-channel technology allows you to ingest your video once and subsequently make your real-time casino games available to multiple customers across the world. This includes customizing the look & feel for each customer and restricting the country your customers' players can be located through geo-blocking.
Blog post
How live dealer casino games can achieve real-time streaming without sacrificing quality and stability for their players
Our recent blog dives into the technology behind achieving high-quality, stable streaming for an immersive iGaming experience. Read the article to learn:
Streaming requirements for live dealer casino games
Approaches for real-time video streaming used by live dealer casino games
How to select the right video streaming approach for your use case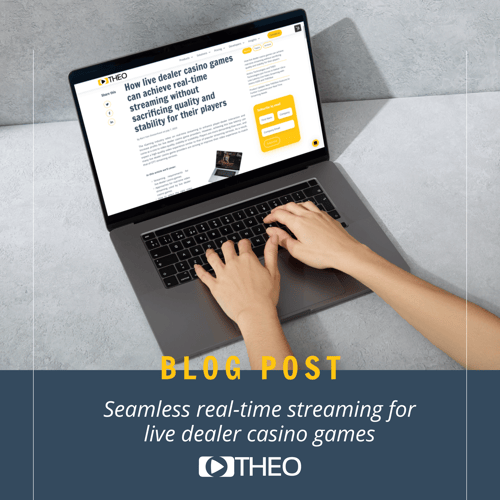 Want to start high-quality real-time streaming at scale to your viewers?
Our team is standing by to discuss your requirements and deliver a demo of our real-time streaming solution.