We don't compromise on
video quality

or

latency

, nor should you
We make it easy for developers to deliver cutting-edge video, efficiently and on any device.
Products to easily power high-quality online video experiences to your viewers
Bring cutting-edge video playback efficiently on any device with our award-winning video player.


Learn More
Bring high-quality interactive low latency live video to any audience size in minutes with our real-time video API at scale.


Learn More
N°1 video playback on smart TVs
Top-notch viewer experience on all smart and connected TV platforms, including Samsung Tizen, LG webOS, Vizio, HbbTV, Android TV, Fire TV and Roku
High-quality playback
Premium content deserves a premium viewer experience. Bring your content to live with 4K and HDR.
Extensive device coverage
Empower any smart TV to deliver a flawless viewer experience. We got you covered, regardless of the model or operating system.
Seamless integrations
Proven interoperability with leading packaging, DRM and SSAI solutions, thanks to our extensive partnership network.
Low latency live streaming
Avoid spoilers and create interactive experiences at scale through HTTP-based streaming with LL-DASH, LL-HLS and HESP
Seamless playback
Bring the same high-quality video playback to your viewers at low latency, whether you are looking for latencies on par with broadcast, or if you want to stream at sub-second latency.
Extensive feature set
Reducing your latency does not mean reducing your features. Leverage the full power of THEOplayer with all features in low latency mode.
In-sync delivery
Deliver viewer experiences over OTT synchronized with broadcast, to avoid spoiler effects, independent of the device your neighbors are using.
Interactive viewer experience
Do you have a real need for speed? Create high-quality interactive playback experiences easily, whether it's for betting, auctions, virtual events or other interactive use cases.
What our customers are saying
"After careful examination, THEO convinced us with their wide platform coverage and comprehensive peripheral integrations with other streaming solutions. More importantly, their technical expertise and quality of support have helped guide us throughout the entire migration process."
Streaming Engineer
Telenor Sverige
Streaming Engineer
"After moving from open source to THEOplayer, we significantly improved our viewer experience. We've managed to reduce our buffering rate and latency dramatically. Two numbers which are key for us."
Engineering Manager
Hopin
Engineering Manager
"During our discussions with THEO, we were convinced by their expertise, proven product and the solid drive for innovation. Furthermore, during implementation, we have noticed that their level of support is outstanding."
Head of TV Engineering and Operations
VOO
Head of TV Engineering and Operations
"We believe that THEO will be a long-term partner who will be able to walk alongside us, as our business continues to grow and evolve, providing us with consistent peace of mind."
Digital Product Manager
SBS Belgium
Digital Product Manager
"Thanks to the fast implementation of THEOplayer, students could view their courses on their TV in a matter of days."
Head of ICT
KU Leuven University
Head of ICT
"Working with THEO's HTML5 SDK and API, we were able to create the unique playback or live stream that coaches and players need."
Principal Engineer
"The combination THEOlive with RemoteMeeting.fr is the best option on the market to scale up smoothly and safely to a large live audience. By using THEOlive to host virtual corporate events from hundreds to several thousands of viewers makes our client live again, even if they are not physically together. Our team is so happy to rely on a robust solution that is easy to configure and to use. The main benefit goes to our customers that are extremely satisfied with the experience and the level of interaction they get with their audience."
Founder and General Manager
Le Monde en Direct
Founder and General Manager
"THEOplayer has done a great job seamlessly making their React Native SDK feel like a battle-tested React Native standard library. The performance of their player also exceeded our expectations, even when playing in development mode and on lesser hardware, common amongst TVs"
IPTV Lead developer
Pavlov Media
IPTV Lead developer
"THEOlive offers high-quality real-time streaming with multi-view experiences, which is perfect for live streaming multiple camera angles of concerts, in combination with fan engagement. Great support!"
Chief Technical Officer
STABY
"THEOlive works well with the Akamai CDN providing stable 700ms latency end-to-end."
Chief Architect, Edge Technology Group
Akamai
Best-in-class playback on every platform
Viewers want the best possible online viewing experience, everywhere.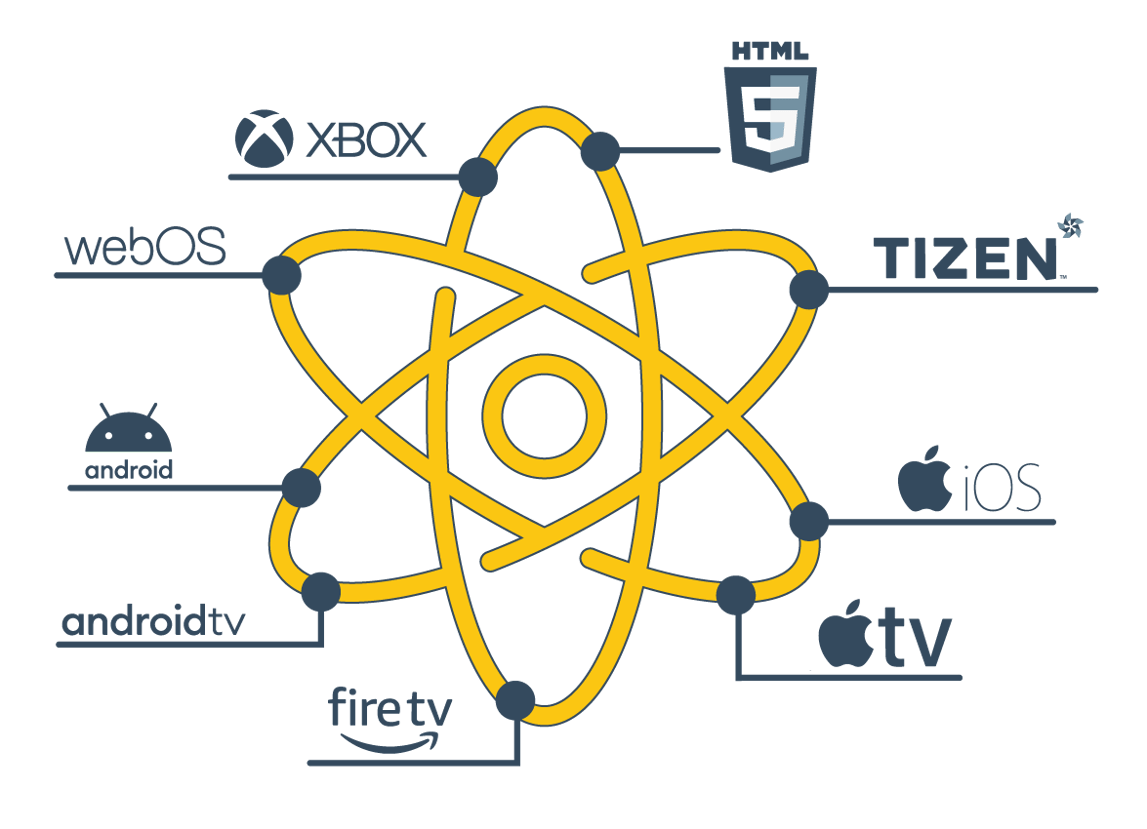 N°1 React Native video player
Easily add video to your React Native apps. Accelerate your time-to-market and reduce effort needed for initial development and maintenance thanks to the THEOplayer React Native support.
Watch the VOD of the Webinar
Benefits of a commercial React Native video player vs DIY with open source
Willem De Saegher, Tom Van Laerhoven and William Van Haevre shared their experience on:
The benefits of using a React Native video player.
Implementing the react-native-video open source library for a leading media & entertainment company.
Developing the THEOplayer React Native bridges for Web, Android and iOS.
Comparison between the two approaches.
How to choose the right approach for your use case.
Industry-wide recognition
THEOlive wins CSI Award for Best Live OTT Technology or Service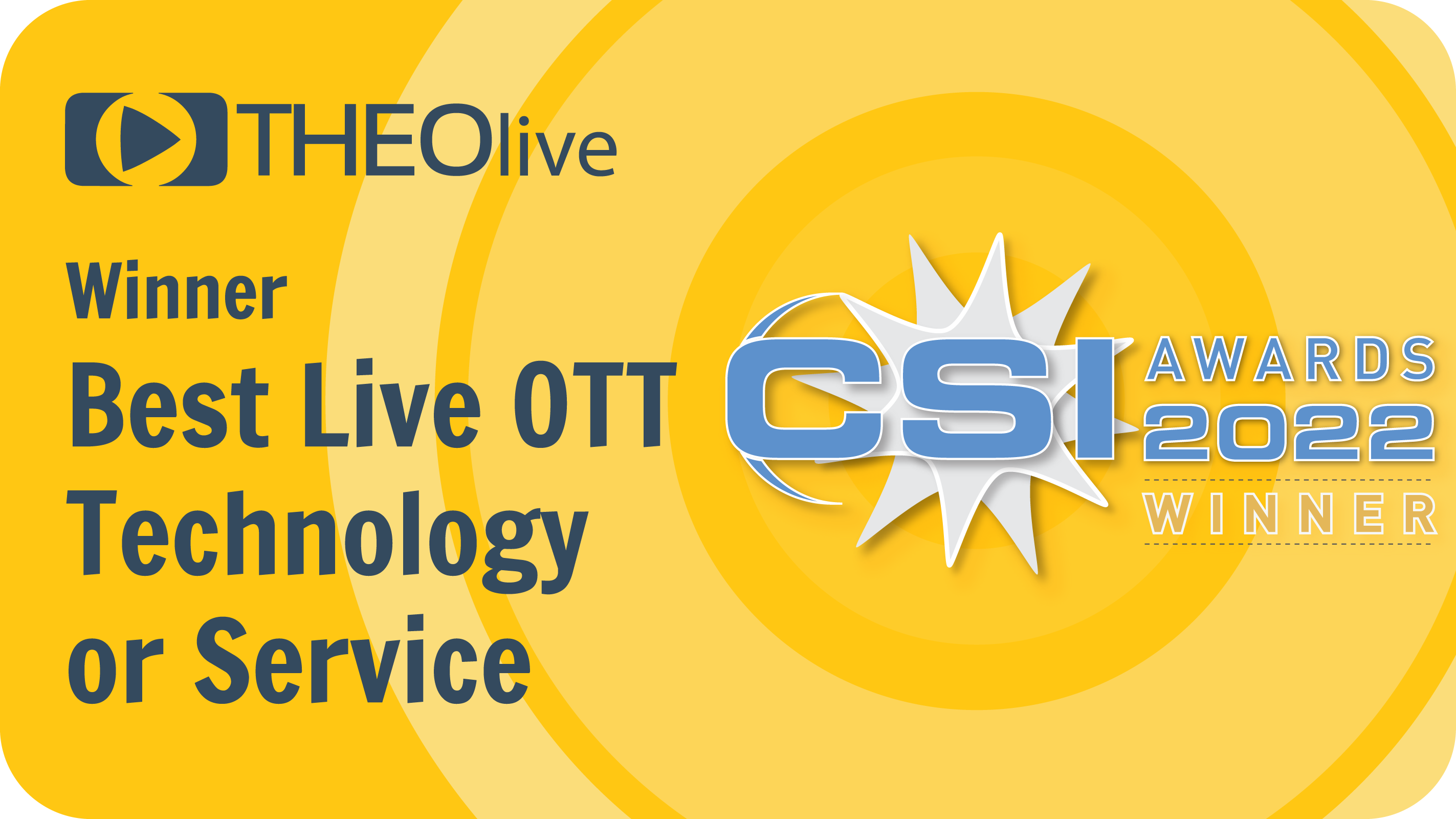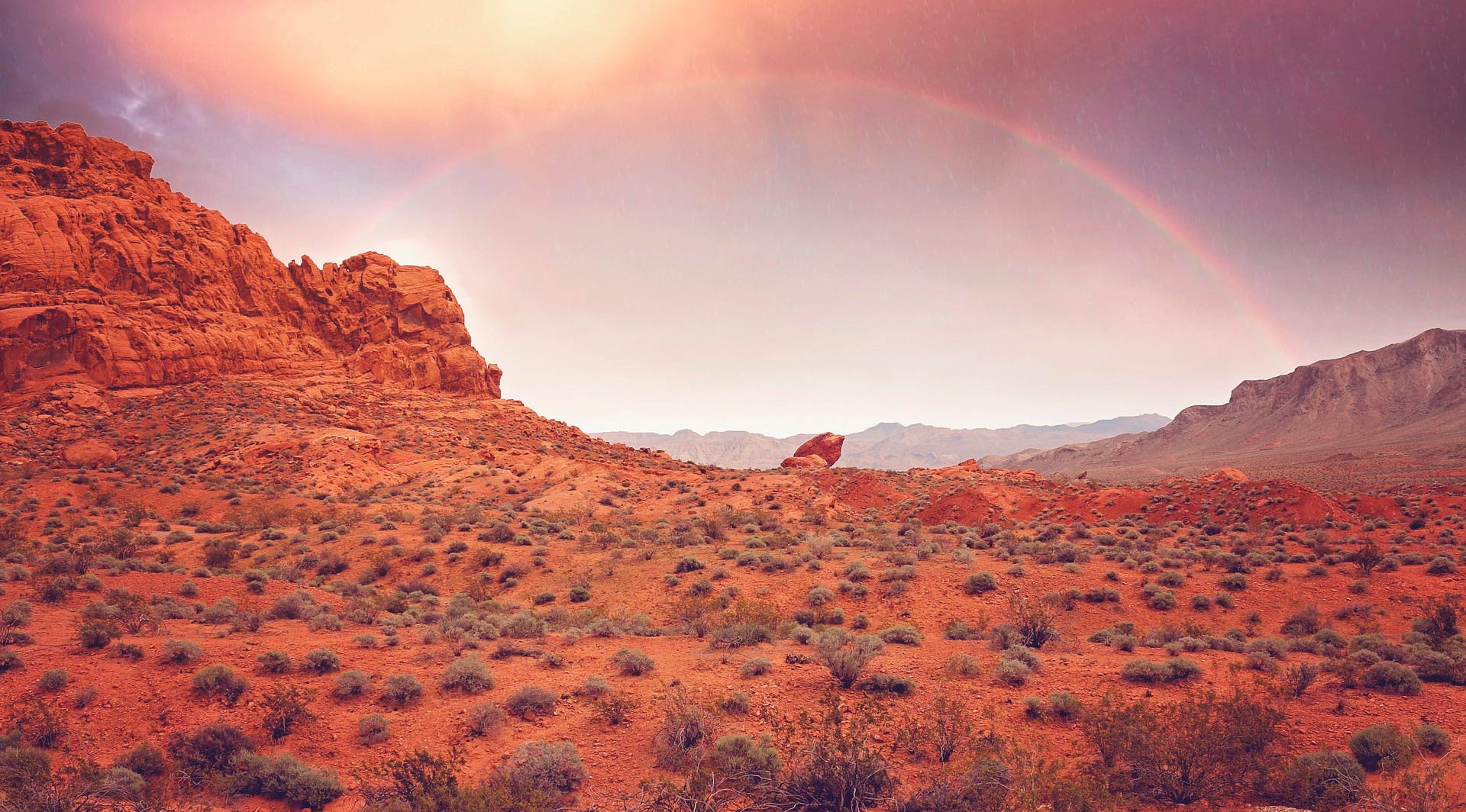 CES 2023

Las Vegas
January 5th - 8th
2023

Let us start 2023 with an in-person conversation on the innovations and industry challenges in 2023 of video playback and video streaming. Where premium video playback across devices with smooth ad and DRM integrations are a must, where developer-centricity is the benchmark and how the innovations of interactive live video for iGaming, Sports Betting and events will reach new heights in 2023. Find Out More >


Find Out More >
CES 2023
Want to deliver high-quality online video experiences to your viewers, efficiently?
Our team is standing by to discuss your requirements, how we can support you, and deliver a demo of our solutions.