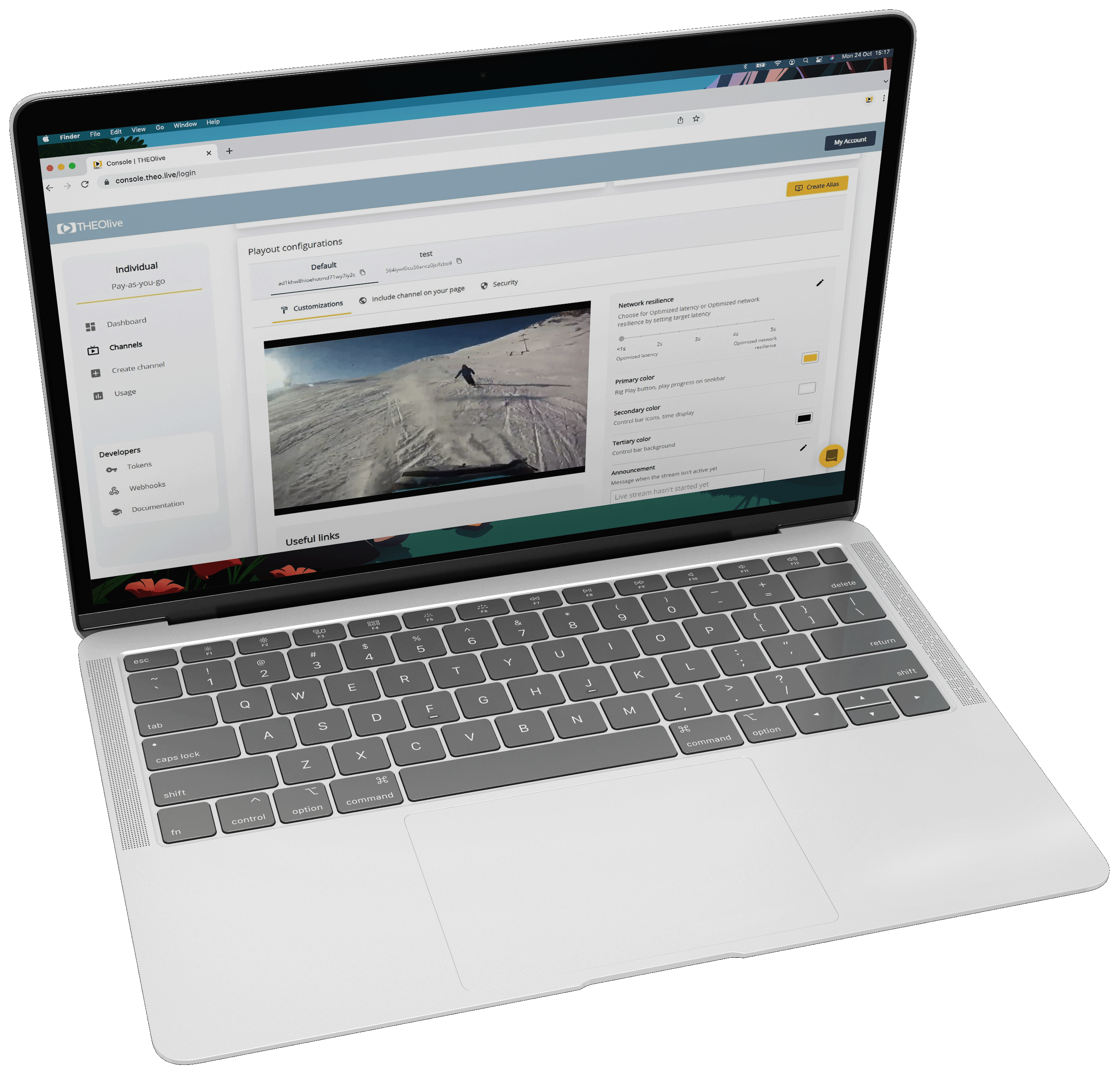 The first HTTP-based real-time video API at scale
THEOlive
High-quality real-time video at scale for providers of sports betting, iGaming and interactive entertainment
Customers & partners that love us

Real-time streaming
Stream real-time to your viewers and create interactive experiences
API-first approach
Get started in minutes via APIs or the management console
Highly scalable
Stream to a virtually unlimited number of viewers
The complete solution for all your real-time streaming needs
Sub-second latency
Stream real-time to your viewers and create interactive experiences.
API-first approach
Get started in minutes via APIs or the management console.
Highly scalable
Stream to a virtually unlimited number of viewers.
Protect your sub-second latency streams with DRM
There is no need to compromise on security for real-time streaming! THEOlive can be configured to include studio approved DRM-protection on the fly ensuring secure sub-second latency streaming to any audience size.
Industry-wide recognition
THEOlive wins CSI Award for Best Live OTT Technology or Service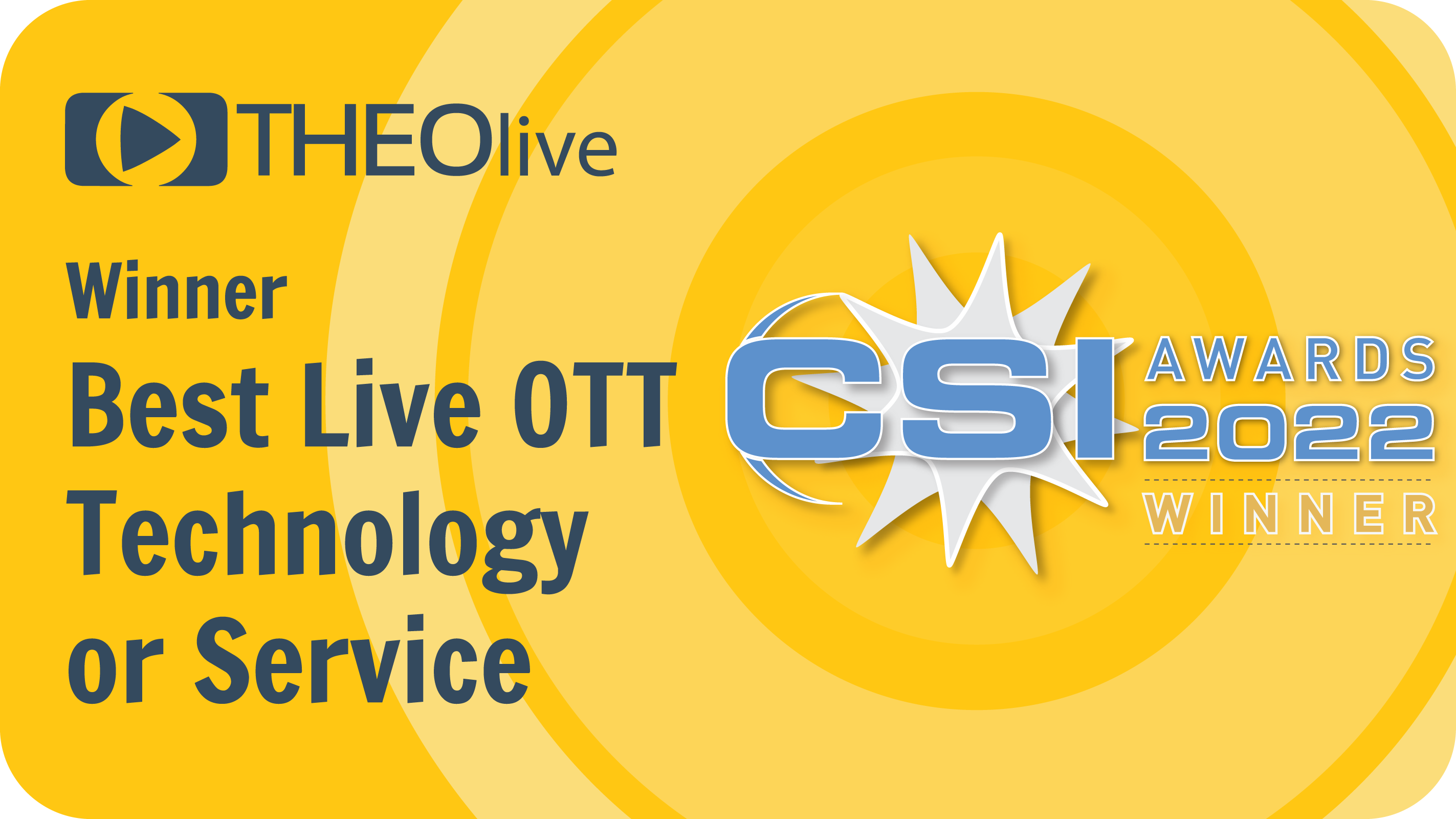 "The combination THEOlive with RemoteMeeting.fr is the best option on the market to scale up smoothly and safely to a large live audience. By using THEOlive to host virtual corporate events from hundreds to several thousands of viewers makes our client live again, even if they are not physically together. Our team is so happy to rely on a robust solution that is easy to configure and to use. The main benefit goes to our customers that are extremely satisfied with the experience and the level of interaction they get with their audience."
Founder & General Manager
Le Monde en Direct
Founder & General Manager
"THEOlive offers high-quality real-time streaming with multi-view experiences, which is perfect for live streaming multiple camera angles of concerts, in combination with fan engagement. Great support!"
Chief Technical Officer
STABY
"THEOlive works well with the Akamai CDN providing stable 700ms latency end-to-end."
Chief Architect, Edge Technology Grup
Akamai
Global infrastructure
For companies around the world, THEOlive makes it easy to deliver high-quality real-time streaming experiences, wherever your viewers are.
Want to start high-quality real-time streaming at scale to your viewers?
Our team is standing by to discuss your requirements and deliver a demo of our real-time streaming solution.