Our experts Bart Snoeks and Peter Eykens are excited to share with you the latest development in real-time streaming for iGaming and in-play sports betting.
DRM to protect your real-time sports streams, and to improve compliance for live dealer casino games

High quality of experience: no frame drops

Fast start-up times so that your viewers don't have to wait to see the action, or participate in the game

Scalability: how to reach any audience size

Differences between streaming protocols: WebRTC, HESP, LL-HLS, LL-DASH, WebSocket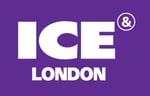 Customers & partners that love us
Discover THEOlive for iGaming
The end-to-end cloud based video API for real-time streaming at scale. Through its API-first approach, live dealer casino games service can start streaming in ultra-low latency within minutes, delivering the best quality of experience on the market today.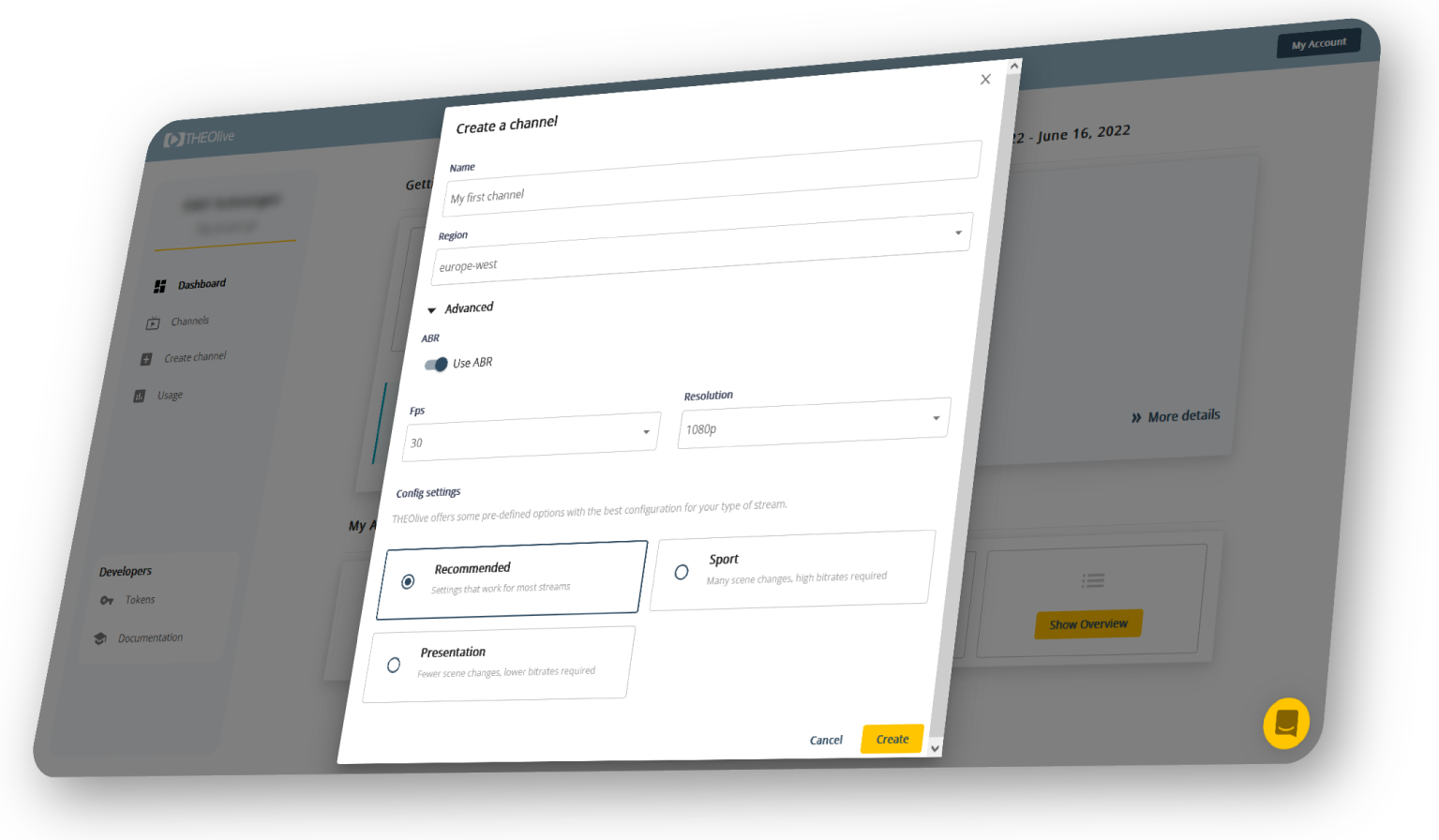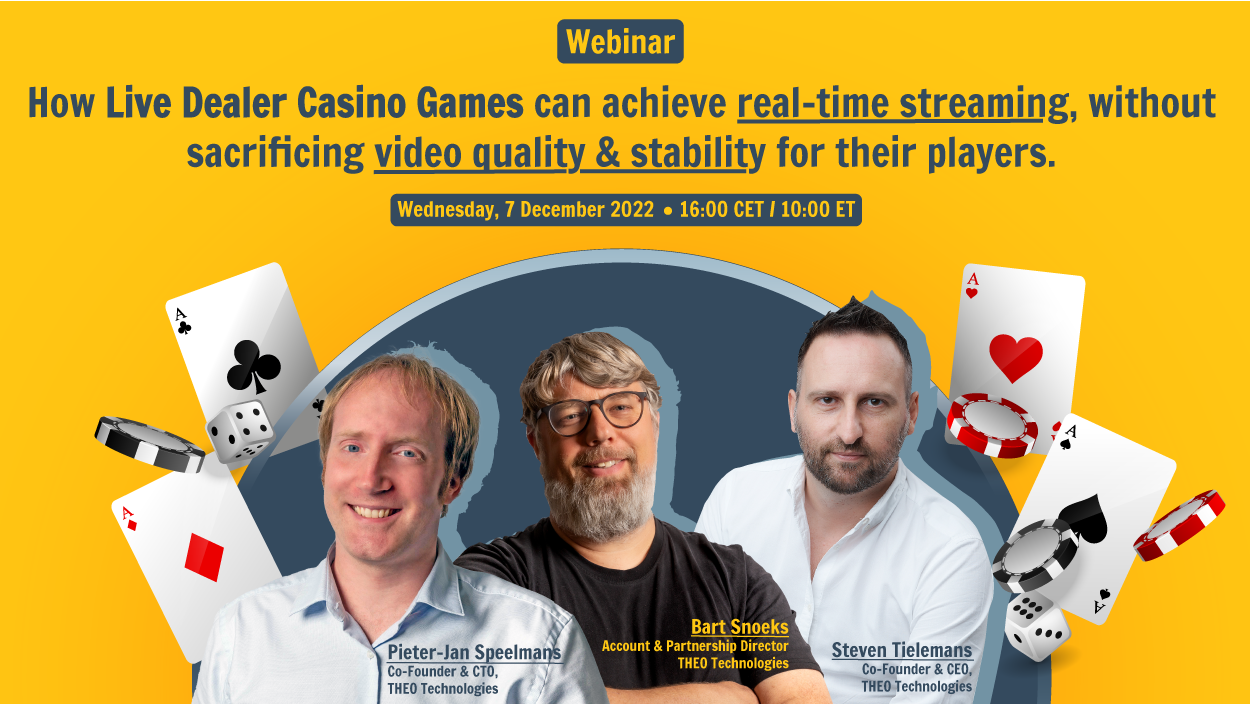 Webinar Recording
How to achieve real-time streaming without sacrificing video quality & stability
Unlock THEO's latest iGaming webinar, where we go through the different approaches to achieve real-time streaming, without sacrificing video quality & stability for your players.
Hosted by: CEO - Steven Tielemans, CTO - Pieter-Jan Speelmans and Account & Partnership Director - Bart Snoeks