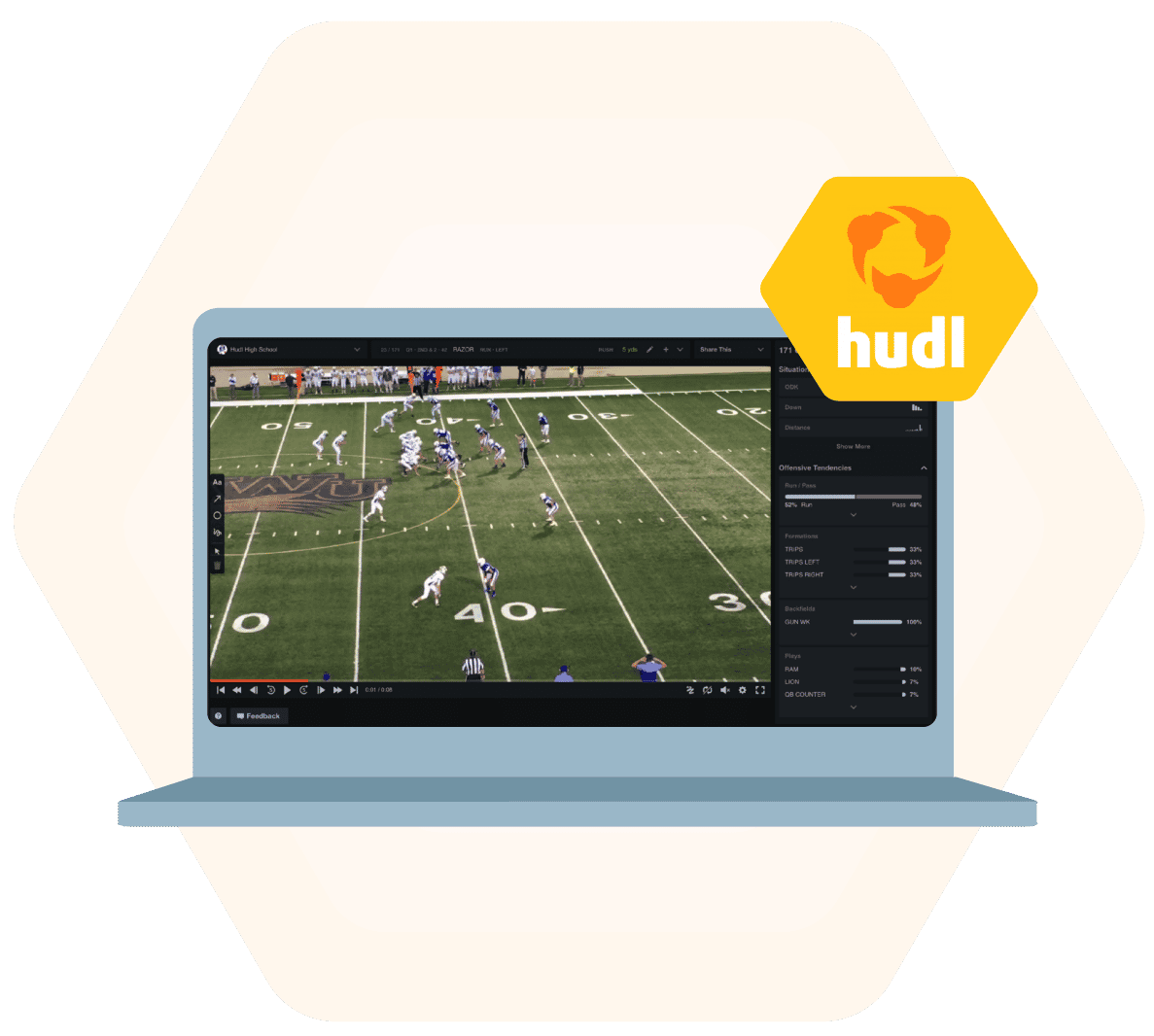 Customer story
How Hudl utilizes THEOplayer to bring best-of-breed video playback technology to coaches and athletes
At a glance
Founded in 2006, Hudl is the most widely used video analysis and scouting software solution in sports, with a media library of over one billion videos. More than 6 million coaches and athletes in 139 countries use Hudl products and services, including 160,000 teams across 35 sports.
Headquarter:
Lincoln, Nebraska, US
Industry:
Sports OTT
THEO SDK's:
HTML5 SDK
Customer since:
2015
Website:
www.hudl.com

The challenge
Hudl was experiencing issues when testing with different video players, which was ultimately diminishing the quality of experience for their end-users. They needed a reliable player with a user-friendly API and HTML5 SDK. Hudl initially chose THEOplayer for their web player for one of their newer platforms.
"THEOplayer stood out as the superior video player technology," which ultimately improved their quality of experience for end-users.
Principal Engineer Video
Hudl
The solution
Hudl has been a customer of THEO Technologies and using THEOplayer for five years (one of THEO's first customers!), and in the meantime, both have grown into market leaders. For Hudl, the biggest difference THEOplayer has made, especially when starting with a platform for flow-based sports (sports where play isn't broken into stop-and-go, or there is a continuous flow of play, i.e. basketball, European football, volleyball, etc.), is in its web-based player for its platform.
The majority of Hudl users would access their content via the web, and THEOplayer gave Hudl the opportunity and power to innovate and use the web-based video player to use a more video editing-style approach to viewing content. This type of playback is very unique to Hudl because they do more than just playing back or live streaming video, rather allow coaches to control the video and playback video in a style that allows them to analyze plays and players. Working with THEO's HTML5 SDK and API, Hudl was able to create the unique playback or live stream that coaches and players need.
"THEOplayer stood out as the superior video player technology," which ultimately improved their quality of experience for end-users.
Principal Engineer Video
Hudl
Hudl uses slow-motion rewind and slow-motion fast forward, which are two of the most crucial features coaches and players use with THEOplayer. The architecture of playback support provided using THEOplayer allows for frame by frame quick seeking, so that Hudl can achieve the slow-motion rewind or fast forward, and gives coaches the opportunity to analyze plays or players in a detailed slow-motion playback.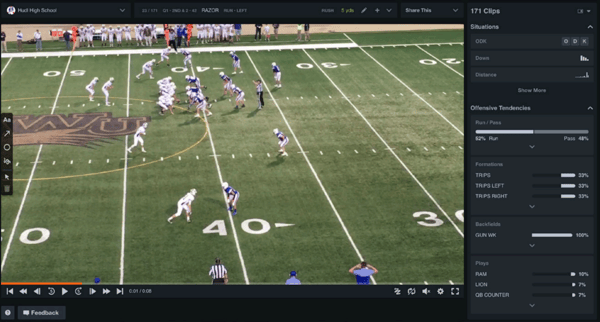 This is especially important for high motion sports, where even being a frame or two off can make a huge difference. Time to the first frame, which is measured as the period of time between when a viewer initiates playback and when the video actually begins to play, is also crucial for Hudl. Coaches not only want their video as soon as possible but also expect it, so low latency and time to first frame play a huge role in video playback for Hudl.
"I can't reiterate how huge slow-motion rewind and slow-motion fast forward are for our coaches." Hudl used these features in their classic platform when dealing with more progressive streaming, instead of adaptive streaming in HLS. Being able to use these features in an adaptive HLS stream is not very common, so being able to provide that for their coaches was a huge advantage and milestone for Hudl"
Principal Engineer Video
Hudl
"Video is at the heart of Hudl" They have the internal saying at Hudl that "Content is King." Video content is a game-changer when you're using it for things such as sports statistics and analytics, and one doesn't work without the other. When you pair video and sports analytics together, it makes for a very powerful solution for coaches and athletes. "A good video player that is free of bugs and free of problems is really important for our coaches because at the end of the day they don't want to think about the video player, they want to think about coaching. That's why it's so important for us to have a video player that meets our needs, and ultimately meets our coaches needs" says Casey.
"We've always had an awesome relationship with [THEO's] support, THEO is very responsive to us and always willing to help, which has been great" Casey added.
For Hudl, both Quality of Service (QoS) and quality of experience (QoE) are both top priorities, but recently the team has put an increased focus on QoE, which not only relies on the player but also on video delivery. Hudl has dedicated teams to ensure that the end video delivery is up to the expectations of their coaches. In terms of the backend, Hudl has developed everything in-house to ensure top QoS and QoE.
Looking forward, THEO and Hudl hope to continue to innovate and grow together as market leaders. The biggest focus being low latency, with THEO Technologies' expertise and innovations with low latency HLS (LL-HLS) and the High-Efficiency Streaming Protocol (HESP).
About HUDL
Hudl is a leading performance analysis company revolutionizing the way coaches and athletes prepare for and stay ahead of the competition. Founded in 2006 in Lincoln, Nebraska (USA), Hudl offers a complete suite of products that empower more than 160,000 global sports teams at every level—from grassroots to professional organizations—to gather insights with video and data. Hudl's products and services include online tools, mobile and desktop apps, smart cameras, analytics, customer education and more.

Let's talk about your use case!
Need help with your video playback projects? Our video experts are ready to help!