Customer story
THEOplayer React Native SDK is spearheading Pavlov Media's rocket proof app development
At a glance
Pavlov Media is a private ISP based in Champaign, Illinois. They are the nation's largest private bandwidth provider for off-campus student housing. Additionally, Pavlov Media provides fiber to home solutions in the midwestern United States.
The customer story is written in the words of the IPTV Lead Developer at Pavlov Media. If you prefer to hear him talk about the collaboration between Pavlov Media and THEO, then you can also watch the video!
Headquarter:
Champaign, Illinois (US)
Industry:
OTT
THEOplayer SDK's:
React Native SDK
Customer since:
2021

Website:
www.pavlovmedia.com
Watch the VOD of the Webinar
Benefits of a commercial React Native video player vs DIY with open source.
Willem De Saegher, Tom Van Laerhoven and William Van Haevre, shared their experience on:
The benefits of using a React Native video player.
Implementing the react-native-video open source library for a leading media & entertainment company.
Developing the THEOplayer React Native bridges for Web, Android and iOS.
Comparison between the two approaches.
How to choose the right approach for your use case.
The challenge
We are developing a streaming IPTV solution for our clients to replace their traditional linear solutions. We chose to develop a multi-platform product using React Native to leverage the pool of talented front-end developers who have experience in Javascript, but not necessarily mobile development. This way we can save time and money, and accelerate our go-to-market.
The solution
We chose THEOplayer as they offer a high performance, multi-platform video player and the technical support and expertise to integrate it into our IPTV product. We partnered together to develop React Native THEOplayer SDK so that we would not have to hire additional developers to integrate android or iOS API's directly.
"THEOplayer has done a great job seamlessly making their SDK feel like a battle tested React Native standard library."
IPTV Lead Developer
Pavlov Media
The result
Our experience has been excellent. We were able to rapidly expose the core functionality of the video player as React Native properties and methods and integrate the player into our application. THEOplayer has done a great job seamlessly making their SDK feel like a battle tested React Native standard library. The performance of their player also exceeded our expectations even when playing in development mode and on lesser hardware, common amongst TVs.
I look forward to our continued collaboration, new and exciting features in the release of Pavlov media's IPTV product.
About Pavlov Media
Pavlov Media offers broadband and television services nationwide. We've been building great networks since 1990. In those days, it was our founder and CEO, Mark Scifres, crawling through attics to wire houses, apartments, dorms and Greek houses. Today, it's a team of over 130 people. And we're not just wiring buildings—we're constantly expanding on a national fiber optic backbone that connects hundreds of MDU communities in more than 40 states. We've built a robust network and we're continuously finding new ways to bring our users Simply Exceptional Connections Nationwide.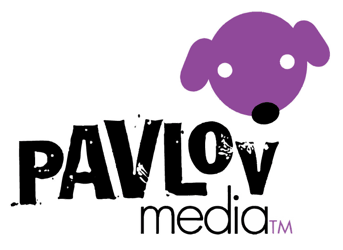 Let's talk about your use case!
Need help with your video playback projects? Our video experts are ready to help!