Roundtable on CMAF & byterange together with THEO, Ateme and Akamai
Mickaël Raulet,
VP of Innovation at Ateme.
Pieter-Jan Speelmans,
Founder and CTO at THEO Technologies.
Will Law,
Chief Architect at Akamai.
Synopsis
CMAF & Byterange: a unified and efficient solution for low latency streaming. The roundtable discussion includes an overview of the latest LL-HLS & LL-DASH developments; including the impact on the e2e ecosystems, scaling, video quality and delivery costs.
MICKAEL RAULET
VP of Innovation at Ateme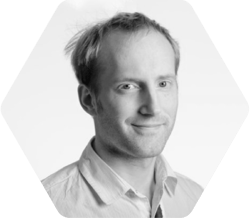 Pieter-JAN SPEELMANS
Founder and CTO at THEO Technologies
WILL LAW
Chief Architect at Akamai
Ateme
Ateme is a global leader in VVC, AV1, HEVC, H264, MPEG2 video compression solutions for broadcast, cable, DTH, IPTV and OTT servicing the world greatest content and service providers. It's commitment to standards and research has brought to Ateme the most advanced implementations of video compression technology and a reputation of world-class performance and quality. To date 43 patents protect its expertise in video compression and its leadership has been proven through numerous world premieres. Ateme was the first to market with a 10-bit 4:2:2 solution, the first production ready HEVC & HDR and the first true video delivery NFV software solution.
Akamai
Akamai secures and delivers digital experiences for the world's largest companies. Akamai's intelligent edge platform surrounds everything, from the enterprise to the cloud, so customers and their businesses can be fast, smart, and secure. Top brands globally rely on Akamai to help them realize competitive advantage through agile solutions that extend the power of their multi-cloud architectures. Akamai keeps decisions, apps, and experiences closer to users than anyone — and attacks and threats far away. Akamai's portfolio of edge security, web and mobile performance, enterprise access, and video delivery solutions is supported by unmatched customer service, analytics, and 24/7/365 monitoring.
THEO TECHNOLOGIES
THEO Technologies empowers the world's leading media and entertainment companies to deliver cutting-edge video services, efficiently and on any device. Our flagship product - THEOplayer - is trusted by leading payTV and OTT service providers, broadcasters as well as Sport and Event organizers worldwide. Delivering top-notch, feature-rich, interactive and smooth video playback on every connected device.
As THEO is continuously striving to disrupt the industry benchmark, after creating the most scalable Ultra Low Latency Protocol, called HESP. THEO launched THEOlive to their product range. The