Webinar
The challenges to bring video to Tizen & LG webOS
REACHING THE BIG SCREEN WITH SAMSUNG TIZEN AND LG WEBOS: CHALLENGES AND LESSONS LEARNED.
THEO's CTO, Pieter-Jan Speelmans, discusses:
Why develop apps on Tizen & LG webOS.

How to get media playback on Tizen & webOS: A comparison between the native video player and a bring your own video player approach.

Impact of different Tizen and webOS versions on capabilities and features.
Synopsis
As lean back viewing experience makes a comeback in the video services industry, video operators are now expected by viewers to provide support for Smart TV platforms. Holding more than half of the global Smart TV market share, Samsung Tizen and LG WebOS have proven themselves to be the two of the most popular Smart TV operating systems. However, with multiple OS, firmware, and build versions, how can one ensure a reliable and high quality video playback experience?
In this talk, Pieter-Jan Speelmans, a Founder and the CTO of THEO Technologies reviews the different challenges when it comes to providing smooth video experiences for Samsung Tizen and LG WebOS Smart TVs and will compare the different approaches which are available: leveraging the native video player or using a bring your own video player approach, bringing some insights in the impact of different OS versions on features and capabilities inside Tizen and WebOS apps.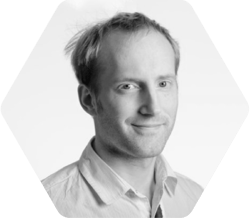 PIETER-JAN SPEELMANS
CTO & Founder
Pieter-Jan is the Founder and the head of the technical team at THEO Technologies. He is the brain behind THEOplayer, HESP and EMSS. With a mission to 'Make Streaming Video Better Than Broadcast', he is innovating the way video is delivered online from playback all the way to ultra-low latency streaming. Pieter-Jan is committed to enable media companies to easily offer exceptional video experiences across any device.