Monetize your Smart TV service
WITH TOP-NOTCH SSAI CAPABILITIES
Recorded Live on November 18, 2021
Speakers:
Matthew Scharr (Software Development Manager at AWS Elemental)
Pieter-Jan Speelmans (CTO & Founder at THEO)
Smooth advertisement playback on smart TVs with top-notch SSAI ad-insertion.
Conviva states that the viewing time on Smart TVs has grown in Q3 of 2021 with a staggering 64 % growth in comparison to the previous year. This makes Smart TVs by far the largest growing device segment in 2021. CTV ad spending is anticipated by eMarketer to be the fastest growing device segment in the US market, increasing by 49% this year to reach $13.41 billion.
Getting your video available on Smart TV is one thing. Making sure you monetize and build a profitable service around this device while achieving the best quality of viewing experience is a significantly more challenging and worthwile endeavor. In this webinar we tackle the toughest questions on why using SSAI ad-insertion is the best long-term solution to monetize your video services with advertising.
We've got two great speakers and technology leaders sharing their thoughts and suggestions: Matthew Scharr, Software Development Manager at AWS Elemental and Pieter-Jan Speelmans, Co-Founder and CTO of THEO Technologies.
Key topics:
Why is SSAI important for smart TVs?

Do we improve the quality of the viewer experience when choosing SSAI ad-insertion?

What are the important components for a SSAI solution?

What are the most common problems on client devices and what are their root causes?

How do I get smooth SSAI integration compatible with DRM?

How do you practically approach SSAI ad-insertion?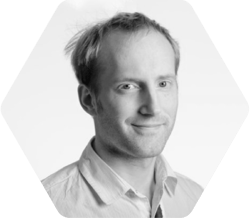 PIETER-JAN SPEELMANS
Founder & CTO at THEO Technologies
Pieter-Jan is the Founder and the head of the technical team at THEO Technologies. He is the brain behind THEOplayer, HESP and EMSS. With a mission to 'Make Streaming Video Better Than Broadcast', he is innovating the way video is delivered online from playback all the way to ultra-low latency streaming. Pieter-Jan is committed to enable media companies to easily offer exceptional video experiences across any device.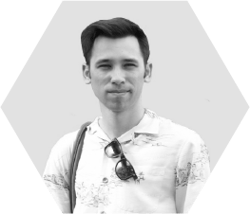 MATTHEW SCHARR
Software Development Manager
AWS Elemental
Matthew leads the MediaTailor Ad Insertion team at AWS Elemental. He is currently focused on building out large-scale SSAI workflows for both live and VOD content. MediaTailor allows content providers to monetize their VOD libraries, linear channels and live events without sacrificing broadcast streaming quality. It can also create linear channels from existing VOD libraries and provide a TV-like experience across multiscreen video applications.
THEO Technologies
Founded in 2012, THEO is the go-to technology partner for media companies around the world. We aim to make streaming video better than broadcast by providing a portfolio of solutions, enabling for easy delivery of exceptional video experiences across any device or platform. Our multi-award winning THEO Universal Video Player Solution, has been trusted by hundreds of leading payTV and OTT service providers, broadcasters, and publishers worldwide. As the leader of Low Latency video delivery, THEO supports LL-HLS, LL-DASH and has invented High Efficiency Streaming Protocol (HESP) - allowing for sub-second latency streaming using low bandwidth with fast-zapping. Going the extra mile, we also work to standardise metadata delivery through the invention of Enriched Media Streaming Solution (EMSS).
AWS Elemental MediaTailor is a channel assembly and personalized ad insertion service for video providers to create linear OTT (internet delivered) channels using existing video content and monetize those channels, or other live streams and VOD content, with personalized advertising. With MediaTailor, virtual linear channels are created without the expense, complexity, and management of real-time live encoding, and live streams maintain a TV-like experience across multiscreen video applications. Advertisements are seamlessly stitched into the content and can be tailored to individual viewers, maximizing monetization opportunities for every ad break and mitigating ad blocking. The service works with any content delivery network to provide dependable, scalable channel assembly and ad personalization.