Whitepaper
Multicast ABR, low latency CMAF, CTE and optimized video playback
Written by Jonathan Tombes
Learn about the delivery of HTTP-based video within 3 seconds
Learn about the delivery of HTTP-based video within 3 seconds
HTTP 1.1's Chunked Transfer Encoding (CTE) mechanism
HTTP 1.1's Chunked Transfer Encoding (CTE) mechanism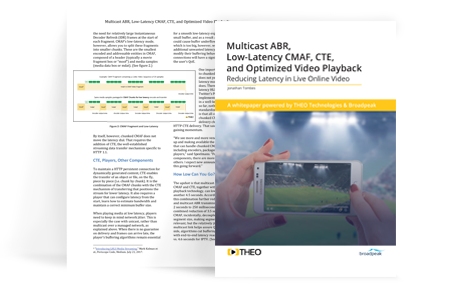 Download the whitepaper today
Reducing Latency
The rise of live online video has made latency a hot topic in the streaming video world. For live online video, standard implementations of Adaptive Bit Rate (ABR) streaming, also known as HTTP Adaptive Streaming (HAS), can range between 30 and 45 seconds. So, how can you go below that...
Get answers to questions such as:
The difference between IPTV and Unicast ABR
How to minimise latency; what are the tradeoffs you need to consider?
A view of the future of live streaming
"We see more vendors picking up Chunked CMAF end-to-end, including encoders, packagers, CDNs and players."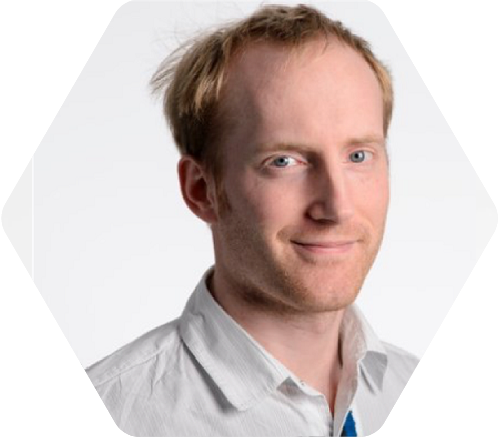 Pieter-Jan Speelmans
CTO THEO Technologies