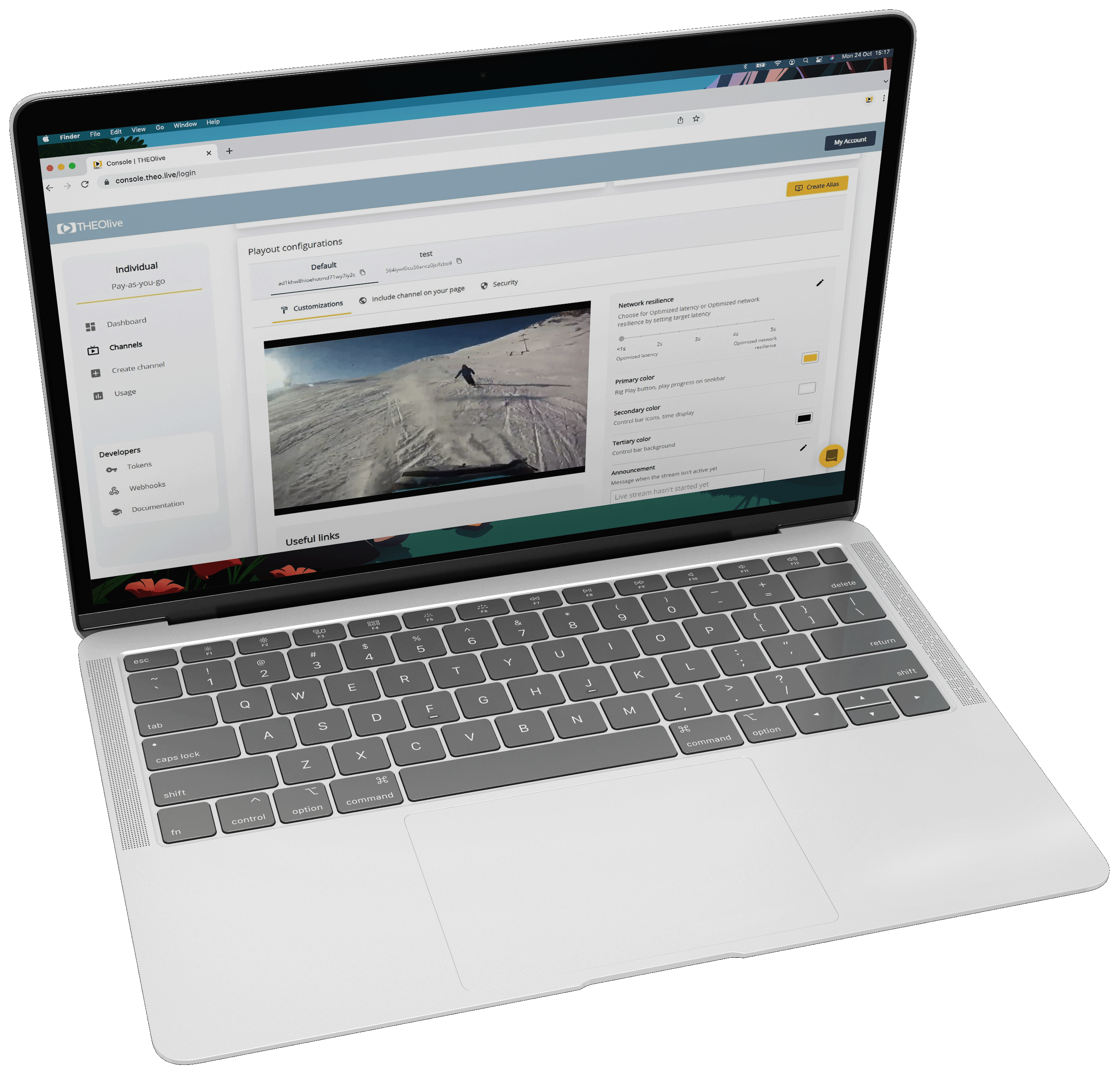 The first HTTP-based real-time video API at scale
THEOlive
High-quality real-time video at scale for providers of sports betting, iGaming and interactive entertainment
Customers & partners that love us

Real-time streaming
Stream real-time to your viewers and create interactive experiences
API-first approach
Get started in minutes via APIs or the management console
Highly scalable
Stream to a virtually unlimited number of viewers
The complete solution for all your real-time streaming needs
Sub-second latency
Stream real-time to your viewers and create interactive experiences.
API-first approach
Get started in minutes via APIs or the management console.
Highly scalable
Stream to a virtually unlimited number of viewers.
Protect your sub-second latency streams with DRM
There is no need to compromise on security for real-time streaming! THEOlive can be configured to include studio approved DRM-protection on the fly ensuring secure sub-second latency streaming to any audience size.
Industry-wide recognition
THEOlive wins CSI Award for Best Live OTT Technology or Service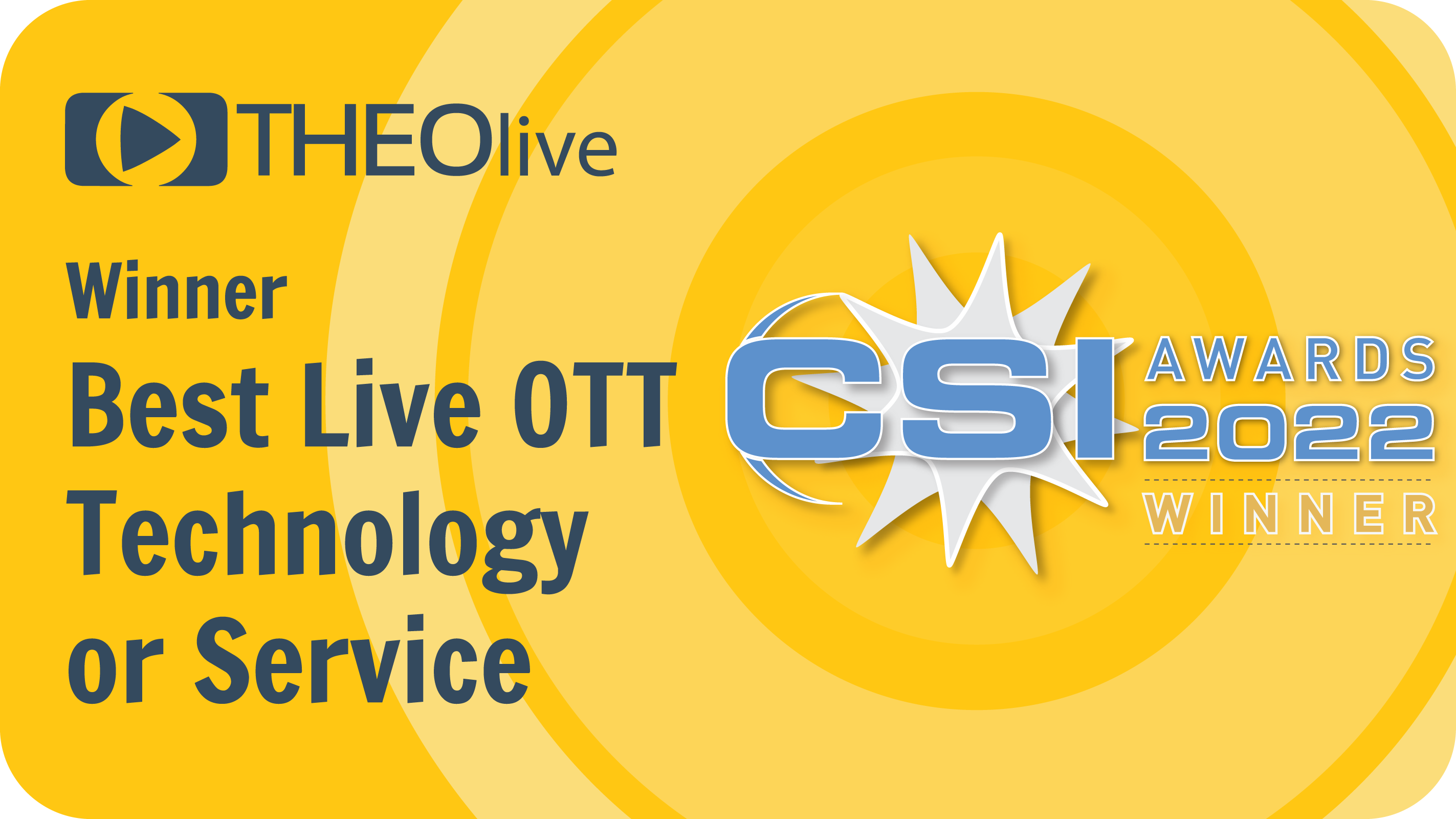 Global infrastructure
For companies around the world, THEOlive makes it easy to deliver high-quality real-time streaming experiences, wherever your viewers are.
Monetise your real-time video streaming
Increase your revenue by scheduling ads before your live stream. Thanks to the integration of Google IMA with THEOlive, you can now effortlessly incorporate pre-roll ads.
Want to start high-quality real-time streaming at scale to your viewers?
Our team is standing by to discuss your requirements and deliver a demo of our real-time streaming solution.