The TV and broadcasting sector in the US has experienced quite a change in the last years. The FCC introduced new standards and legislations on closed captions for broadcasters and online publishers that make their job more challenging. In order to stay fully compliant and to avoid fines, companies have to look for a solution that helps them become FCC-compliant as soon as possible.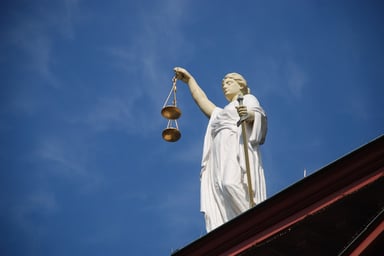 As online video player that supports the required closed captions on desktop and mobile, THEOplayer makes it easy for broadcasters and online publishers to conform to the new standards as quickly as possible on all different platforms and devices.
Get in touch with our experts and make sure you meet the upcoming FCC deadline in January 2017 or just read on below.
What Are FCC Regulations?
The Federal Communications Commission (FCC) oversees the US-wide communications via radio, television, wire, satellite and cable. The FCC maintains standards among media and communication methods while protecting consumer and business interests.
To achieve this goal, the commission enforces FCC regulations that apply for all content publishers in the US. Violators will face fines and administrative judgments – this may amount to several million USD. The FCC regulations include manufacturing standards, decency standards and ensuring competition.
The New FCC Standards and Their Impact On Online Video
Along with the new set of regulations and restructuring, the FCC put forward four rules that ensure quality standards for Closed Captions across platforms:
Caption Accuracy

To be absolutely accurate, the FCC requires captions to match spoken words in the dialogue in the original language. This means that captions must display the words in spoken order without rephrasing and use correct spelling, spacing, capitalization and punctuation. Besides that, they must also reflect sounds effects and music in the audio track to the greatest extent.

Caption Synchronicity

Captions under FCC regulation are required to coincide with the corresponding dialogue and sounds. They must be displayed at a pace that is readable for the viewer.

Program Completeness

To guarantee a complete experience, captions must be displayed from beginning to the end of the program.

Caption placement

Obscure important information is something to be absolutely avoided. Therefore, captions may only be placed such that they do not block other visual content on the screen (e.g. featured text, graphics, credits or other crucial information).
Impact on online video
Online content that was previously seen on TV must comply with the new standards from the FCC which will largely improve the caption quality as well.
Another big factor that has to be taken into account when dealing with online video content is the FCC mandate for a better customization for closed captions. As of the beginning of 2014, online program distributors must provide CEA-708-compliant captions that enable users to control the look and feel of captions.
Users will be able to set font type, font size, font and its color, opacity, window color and edging style. Why? It makes online content much more customizable and therefore accessible for vision-impaired viewers.
Some deadlines to keep in mind
As of March 30, 2016 all online videos that previously aired on TV with captions, must enable CC within 15 days after making it available online
As of January 1, 2017, Montages must be equipped with captions
As of July 1, 2017, the FCC requires captions for live and near-live clips within 12 hours

The Challenges with FCC Regulations for Online Content Providers
For broadcasters to comply with the FCC standards and regulations, they must provide original-language closed captions with every content broadcast. This includes English, Spanish and English-Spanish content. Captions must be compliant with the quality standards to prevent fines and penalties but also to avoid a lower UX.
Online video providers are now required to caption all their content that was previously shown on US TV – both for full length content and video clips. This requires content owners to technically supply captions that can be played on platforms.
To comply with FCC regulations, content owners must have a closed captioning certification to confirm their keeping of FCC standards.
What all of them have in coming is that they will need support for CEA-608/708 captions to comply with all requirements. They need to ensure a fast and reliable live captioning as well as a consistent monitoring to address any issues and problems as quickly as possible. Content publishers have to switch to a solution as soon as possible to include closed captioning when they are shown on the internet.
FCC-Compliant Captions with THEOplayer
THEOplayer helps you become FCC-compliant easily: Its world-class support for CEA-608 captions for live, DVR and VOD content is an easy-to-implement solution to prevent any fines or penalties for violations of FCC standards. CEA-608 closed captions with THEOplayer work on all devices and platforms, including mobile web on iOS, Android and Windows Phones.
THEOplayer automatically detects when there are captions embedded in the stream and plays them back without additional configuration. Captions are simple to control and viewers can switch smoothly between languages.
Check our full support matrix:
Platform
Browser
Windows
Internet Explorer1
Edge
Chrome
Firefox
Opera
Vivaldi
OS X
Safari
Chrome
Firefox2
Opera
Vivaldi
Linux
Chrome
Firefox3
Opera
Android
Chrome for Android
Firefox for Android
Opera
iOS
Safari
Chrome for iOS
Opera Mini
Opera Coast
Windows Phone 8.1
Internet Explorer
Stop worrying about deadlines or fines.
Get FCC-compliant and try THEOplayer for free
---