What is picture-in-picture (PiP) and how can we use it to deliver a more engaging viewer experience when we combine video with other forms of content? In this blog post you will learn about PiP and its benefits, what some typical uses of PiP are and finally, how THEOplayer can help you to leverage PiP to deliver a more engaging viewing experience.
What is Picture-in-Picture?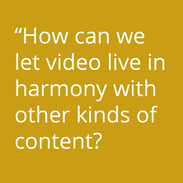 Having complex menu structures obscure the video, losing sight of a live video feed while you search elsewhere on the page, or being forced to duck out of video to read related content. These are just some examples of a bad viewer experience that we, as video viewers, are all familiar with.
This is where picture-in-picture comes in to play. Picture-in-picture changes the display mode of video when viewers navigate through menu's or vertically scroll past the video to read other content. When a video enters picture-in-picture-mode, it will remain within view, letting viewers consume other content while simultaneously delivering a more engaging viewing experience.
Practical Uses of Picture-in-Picture
The most iconic example of picture-in-picture (PiP) must be TV. TV manufacturers introduced PiP in the early 1980's to manage multiple simultaneous screens, for example to enable a viewer to open an Electronic Program Guide while at the same time displaying the channel being watched in a corner of the screen. PiP enables TV manufacturers to display multiple kinds of content while the main broadcasting content remains partially in view.
Another example of the added value of picture-in-picture (PiP) can be found in long-form journalism. Research by Liam Corcoran showed that five of the New York Times' top ten most engaging stories in December 2016 were over 1,000 words long. These days, when it comes to publishers, a lot of written articles are enriched with video content. PiP enables these two types of content to be viewed at the same time, allowing viewers to continue watching video while reading the article.
Whether dealing with complex menu structures or delivering solutions that combine text and static images with video, picture-in-picture is quickly becoming vital in delivering these new formats.
THEOplayer & Picture-in-Picture, A Viewer Experience Match
The video player in its role as the most consumer facing part of a video streaming infrastructure, is the main driver of a solid viewer experience. At THEOplayer, we see picture-in-picture as a viewer experience enabler, allowing your viewers to enjoy a high-quality video experience even while reading and browsing through the rest of your content.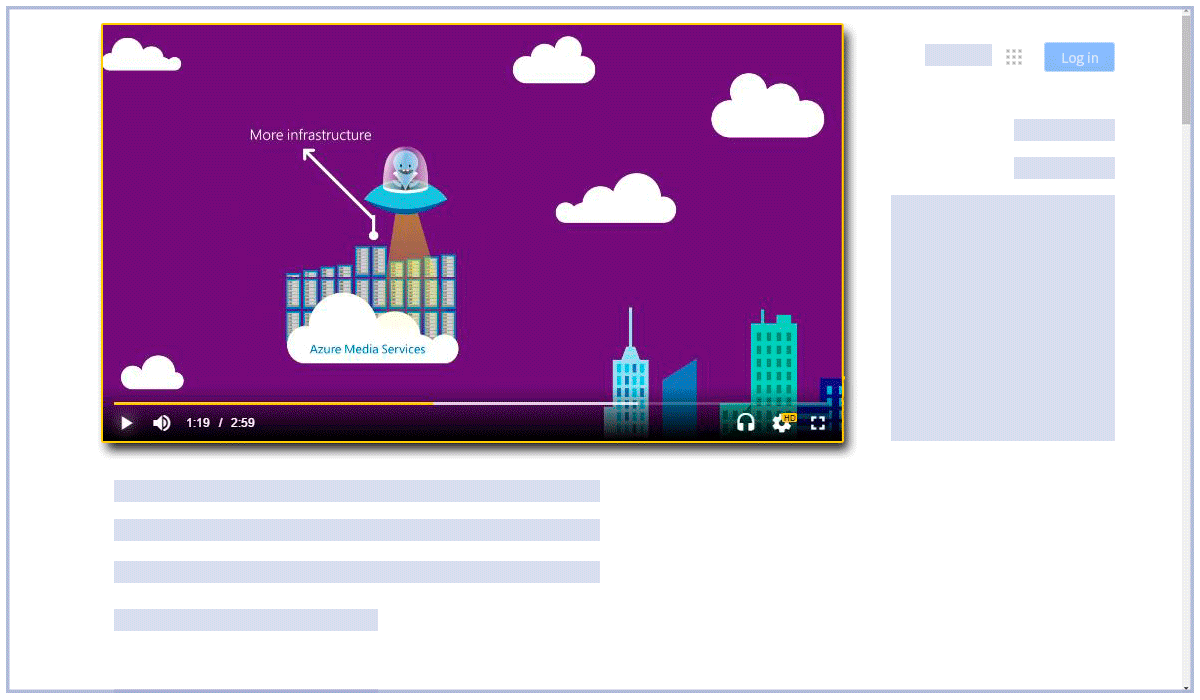 THEOplayer comes with picture-in-picture (PiP) support build in, naturally entering PiP mode when your video content is about to drop out of a viewer's screen. All aspects of PiP within THEOplayer can be easily configured and are fully customizable, such as the minimum desired visibility or the position of the video when it enters PiP-mode, helping you to convey a more engaging user experience.
If you want to discover more demos of THEOplayer simply click the button below.