The Challenges Of Video Advertising Today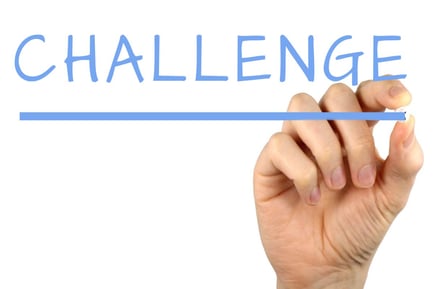 In today's market, broadcasters, operators and online publishers are dealing with numerous challenges when it comes to content monetization.
As owners distribute their content online, they will reach a wide and diverse audience that is geographically spread.
This introduces the challenge of ensuring that the displayed advertisements are still relevant for each individual viewer.
In 2015, $22 billion in ad revenue was lost due to ad-blocking and the number of ad-block installations is certainly still increasing.
Ad-blocking is a major loss in revenue for content owners who are continuously searching for ways to deal with this issue.
Last but not least, online video providers have to consider the diversity in platforms and devices used by their audience and ensure that the delivered content as well as the ads fit the screen.
Why Dynamic Ad Insertion Is The Solution You Are Looking For.
With dynamic ad insertion, targeted ads are swapped in and out of the content as it is delivered to the viewer. These advertisements are injected in the stream in a frame-accurate manner, giving viewers the television ad experience they are used to. When comparing with VAST and VPAID ads, dynamic ad insertion will not hamper viewer experience with buffering or delays. What viewers experience will be similar to TV ads: smooth and seamless transitions between content and frame accurately inserted ad blocks.
See how Dynamic ad insertion is the solution you are looking for:
Personalization And Targeting

In online broadcasting, viewers can be spread across various countries and demographics can vary greatly. Dynamic ad insertion gives broadcasters the possibility to individualize their streams, seamlessly delivering tailored ads that are maximally relevant to the individual viewer's location, demographic and interest.

Ad-blocking Solution

By using dynamic ad insertion, the ads become part of the stream and can be encoded with the same parameters. In doing so, they cannot be removed easily by any ad blockers because the ad is now part of the content itself. Server-side ad replacement has become a crucial tool for broadcasters in monetizing their online channels.

Seamless Ad Experience On Every Device

In comparison to TV, where the media-format is clearly defined, in online broadcasting, the media format varies greatly depending on the viewer's device and available bandwidth. If video content providers want to reach their whole audience, they need to deliver their content in a wide variety of resolutions and bitrates and ensure that their ads are delivered in the same format. When using dynamic ad insertion, both content and ad can be delivered in an adaptive format that is optimal for the viewer's screen.
Getting Started With Dynamic Ad Insertion
THEOplayer offers broadcasters a clear path to monetizing live streams across all major devices and platforms. THEOplayer, the leading HTML5 video player for world-class viewer experience, now has full integration with Yospace, the industry leader in Dynamic Ad Insertion technology that enables server-side ad replacement across live channels in HTML5. The solution is compatible with both HLS and MPEG-DASH adaptive streaming.
Want to know more about THEOplayer and its ad insertion capabilities and our Yospace integration? Stop by our IBC booth 10.F42 and check out our demos. Explore also our other features such as cross-platform ID3, CEA-608/708 and TTML subtitles and multi-period MPEG-DASH playback. Discover more features in our Demo Zone page.
---