Steven Tielemans, the CEO and co-founder of THEOplayer, shares his view about the key trends in online video for 2017.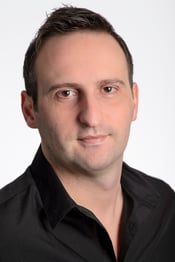 At a time when 360 VR dominate the "what's hot" predictions, talk about advertising as a key trend in 2017 may seem a little passé. That would, however, be missing a major paradigm shift in our industry.
Dynamic Ad Insertion (DAI) has emerged as an increasingly important revenue stream for Content Providers world over.
Despite this the current client-based approach to ad insert is often haphazard and lacks the personalisation synonymous with other areas of the industry (VR as a prime example). Fundamentally it also limits the monetisation possibilities.
Server Side Ad Insertion (SSAI) where ad cues get ingested and stitched together with the content, represents an opportunity to avoid ad blockers and as a result personalise the advertising experience.
This makes advertising more relevant to viewers, while increasing the overall value of the impression. Combining with a granular analytical capability creates the "perfect storm" for online video advertising.
THEOplayer provides a broadcast-grade solution to Telecom Operators, Broadcasters and Content Producers to deliver a world-class viewer experience in HTML5 for server side dynamic ad insertion (DAI-for-HTML5).
This will not only improve the short term revenue prospects but also result in a much more intimate relationship with end customers (leading to more accurate promotion and service positioning).
Through our partnership with companies such as Yospace for Server Side Ad Insertion technology; and Nielsen (ID3), Conviva and Nice People At Work (NPAW) for granular analytics, we are able to offer a complete solution which is set to fundamentally change the industry dynamics.
The next 12 months promise to be extremely exciting so we look forward to riding the wave.
Ready to take your online video advertising to the next level in 2017? Contact us and talk to one of our online video specialists about the best solution for you.