iGameMedia and THEO Technologies partner to launch ultra low latency streaming solution with Bet365
by Bart Van Oosterhout on April 12, 2023
Leuven, Belgium – April 19, 2023 – iGameMedia, the leading sports broadcaster with an extensive history in B2B ultra-low latency, is proud to announce a new multi-year partnership with THEO Technologies to deliver ultra-low latency sports streaming to the sportsbook market as standard, phasing out HLS.
iGameMedia, together with THEO Technologies, will launch its new solution in May 2023, going live exclusively on the world's largest sports betting site, bet365, along with Rights agency partner Infront Bettor, delivering its entire content portfolio in ultra-low latency as standard across the iGame One Platform. The platform is a single API that is integrated with all leading Sports Rights holders which maps multiple vendor event IDs into one singular ID in One integration.
Until now, the industry standard for sports streaming latency has averaged between seven to eight seconds using HLS in the last ten years – with pricing data feeds moving markets in 1-2 seconds, the usefulness of the video relative to the markets has diminished.
iGameMedia will make available - to all its rights partners – the option to deliver content via its leading One Platform API – to all their clients - in ultra-low latency. The service will be delivered with a fixed latency of 2 seconds from source, aligning the data and the video for a massively enhanced user experience. A sub-second latency service will also be made available where required.
iGameMedia's Chief Executive, Mike Cobain, commented "We are absolutely delighted to have partnered with THEO Technologies, whose HESP protocol is in our view, the only viable solution to ultra-low latency at the required scale and at the required cost acceptable to the industry. We have been delivering sub-second socket-based streaming to the B2B industry for almost 15 years, but what is different about HESP is that it is segment-based, meaning it can be delivered using highly scalable existing HLS-orientated CDNs. It also has so many brilliant features such as the ability to meter user conditions and respond instantly to poor networks, being able to change to a lower adaptive bit rate in just one frame, that is 1/25th of a second! Given the extensive levels of control that we have, along with the work that we have done together with the incredible THEO team, we are now ready along with Infront and bet365 to go live with the first viable B2C solution for the industry."
Steven Tielemans, CEO of THEO Technologies commented "iGameMedia and THEO's new ultra-low latency sports streaming solution will be a game-changer for the sports betting industry. Rights owners can deliver their sports content to sportsbook operators in less than a second with this solution, while sportsbooks will provide a massively enhanced experience to their users. We are thrilled to partner with the iGameMedia team to deliver this ground-breaking solution to
the market."
bet365, the world's largest sportsbook commented, "We're thrilled that in collaboration with our partners at iGameMedia, we can continue to provide the best In-Play customer experience on our industry-leading product."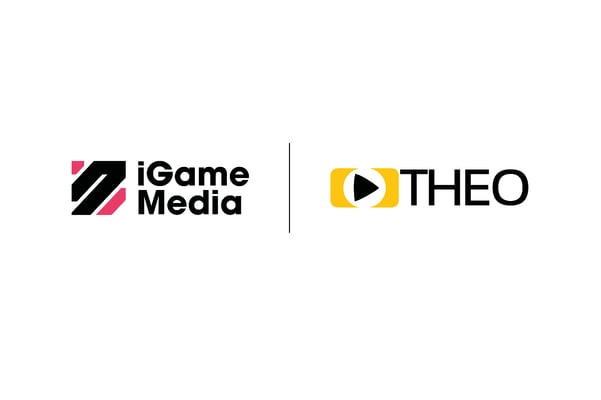 About iGameMedia
iGameMedia is an innovative global leader in the aggregation and distribution of llive sporting events to the sports betting industry. Delivering some of the world's top-tier events from the stadium to the customer for our rights partners and the ultimate user experience.
iGameMedia has built a revolutionary ultra-low latency OTT streaming platform specifically for the sportsbook market. Our ONE Platform is a content aggregation and integration platform delivering all digital sports content provisions through a unified content API, supported with 100% fixture mapping consistency across key content providers. Learn more at: www.igamemedia.com
About THEO Technologies
THEO Technologies is on a mission to change the way the world streams video over the Internet. Through THEOplayer we empower the world's leading media and entertainment companies to deliver cutting-edge video playback, efficiently and on any device. We have also invented the High Efficiency Streaming Protocol ("HESP") and are founding member of the HESP Alliance. Our most recent product, THEOlive, is the first HESP-based real-time video API at scale for sports betting, iGaming and interactive entertainment, which makes it easy to deliver high-quality sub-second latency video to any audience size. Learn more at: www.theoplayer.com
About bet365
bet365 is the world's largest online sports betting company with annual sportsbook revenues of almost $4 billion and over 6,000 employees around the globe. On its world-class proprietary product, bet365 offers the industry's widest range of 'in-play' sports betting events with over 80 sports covered and over 780,000 events being live video-streamed annually to 88 million registered customers from over 160 countries across the world.
bet365 has a range of useful tools to help you stay in control of your gambling that can be found at https://responsiblegambling.bet365.com/