Antwerp, 17 November 2017 – THEO Technologies & Belgian's leading HR service provider SD Worx received the award for Best Employee Benefits, Compensation and Rewards Company at the annual HR Excellence Awards. The awards celebrate HR companies that provide innovative services and offer clear added value to companies in the private and public sectors. An independent professional jury presented a total fifteen awards in various categories.
THEO Technologies & SD Worx won the Best Employee Benefits, Compensation and Rewards Company award with the Flex Income Plan (FIP) which was implemented beginning 2017. The Flex Income Plan is a flexible remuneration system that allows employees to compose part of their wage package themselves.
Personalised wage package as an innovative HR tool
Demand for flexible remuneration systems is on the rise and smaller companies are also showing an increasing interest. As a start-up company THEO Technologies has been looking how it could offer the best benefits towards each individual employee. With success, as a result of the FIP THEOplayer has managed to attract the best engineers in the past 2 years.
5 reasons talented and ambitious people join our team
THEO Technologies is looking for both technical and commercial profiles. Here are five reasons why our employees choose THEO Technologies;
A priceless experience to be part of an exciting and fast-growing technology company conquering the world.
Make a real difference. Open communication is encouraged and every colleague is approachable.
You get a versatile job in the animated city Leuven. Next to that, we have satellite offices in San Francisco and New York and are looking into expanding in the APAC region as well.
Our team is growing extremely fast today. For career-motivated people, there are lots of possibilities for upward mobility in technical, management and commercial positions.
You have the opportunity to work directly with companies such as CNN, NBC, VRT, Telenet, De Telegraaf, Softbank, and many other video publishers all over the world.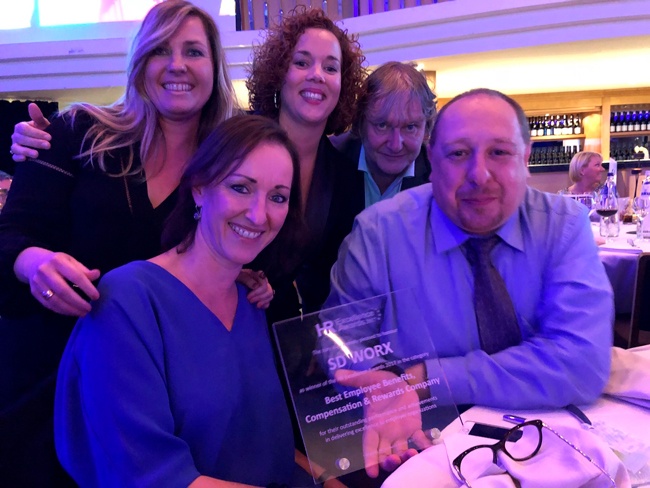 Bibiana Rock, Office Manager at THEO Technologies: At first, we wanted to devise our own flexible remuneration plan, but that was easier said than done. When one of the SD Worx experts introduced us to FIP, we knew immediately that it would allow us to make a huge difference, and it did. Our employees were soon convinced of the advantages. They receive a flexible benefits package on top of their salary. Remarkably, almost everyone prefers benefits such as extra leave days and a pension saving scheme to a company car, which is also an option. This also helps to reduce parking and congestion problems in and around Leuven.
Steven Van Hoorebeke, CEO SD Worx Group: We are currently seeing the employer-employee relationship become more personalised. Employees are increasingly in control of their own careers with regard to flextime and location-independent work policies, remuneration, career planning and other matters.Their choices depend on factors such as age, gender, stage of life, employment contract, family situation, commuting requirements and culture.The extent to which employers offer these choices greatly affects their success and their chances in the war for talent.
Steven Tielemans, CEO THEO Technologies: We are working together and attracting the brightest minds in the video player industry. As a company, we value our employees' specific needs. Some employees require a company car where others prefer more holidays. The Flex Income Plan allows us to adapt our remuneration to every individual need..
If you are interested in working at THEOplayer you can visit our careers page.