The 1.6 version of THEOplayer, now fully HTML5 based, has become even more robust, leaner, quicker and guarantees video publishers an even smoother playback for live and on-demand video. This version contains an extensive list of features that video publishers can us to create more compelling online HTML5 based video experiences for their viewers.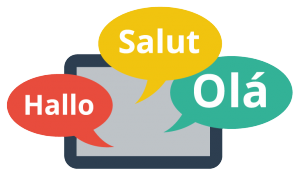 Multiple Audio Renditions
Multiple audio renditions in an HLS manifest allow publishers to use multiple audio tracks for a single video stream. This manifest gives publishers the tools to easily support multiple languages for a Live or VOD stream without having to create separate specific video assets. The viewer is able to select their preferred language in the control bar of THEOplayer.
Frame Accurate Clipping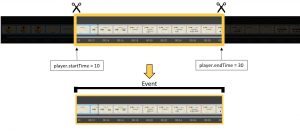 THEOplayer allows publishers to create and share a small video clip with their viewers using the newly added clipping feature. THEOplayer's clipping feature allows for fast, efficient and frame-accurate clipping in HLS video-on-demand streams. Publishers can specify a start time and end time to select a clip, which results in the player limiting video playback just between these two times. The start and end points of the clip can also be specified in number of frames, allowing for frame-accurate control. Have a look at our blog post on this feature for more info.
And a lot more features...
Apart from the features highlighted above, our product team has accomplished a lot of improvements 'under the hood' of the player. Our product team has been adding to an extensive list of exciting features to the player including:
Advanced Advertisement Possibilities: Full support for advanced advertisements such as pre-rolls, mid-rolls, post-rolls via VAST and VMAP have been added to THEOplayer. An AdsController API has been added to THEOplayer to give video publishers full control to dynamically add advertisements how they see fit. This allows a publisher, for example, to add on-the-fly advertisements during a live stream when an occasion for an advertisement break shows up. Check our documentation for more information.
Ad Blocker Detection and Prevention: Ad blockers can be a big threat to publishers that primarily get their revenue from video advertisements. THEOplayer 1.6 has several built-in features that allows the player to detect when users are blocking advertisements. Once an ad blocker has been detected, publishers are offered several possibilities to define how they want to respond on the ad blocker. Check out examples in our documentation for more information.
Initial Rendition Selection: The Initial Rendition Selection option allows publishers to select the preferred initial stream quality at the startup of the player in order to get a faster load time. A publisher is able to set the initial playback rendition for HLS streams to the highest, lowest or first playable rendition in the manifest.
Fallback Recovery: The recovery mechanism enables publishers to define a fallback scenario to a back-up stream in case their stream goes down during a live event.
Microsoft Edge: THEOplayer now also guarantees full adaptive playback of HTTP Live Streaming (HLS) for the Microsoft Edge browser.
Error Codes: Allows publishers for custom error handling and tracking, and to display localised error messages to their viewers.
Anamorphic Widescreen: THEOplayer 1.6 now also supports HLS video in anamorphic format.
MP3: THEOplayer 1.6 now supports audio in both the AAC and MP3 audio codecs.
Raw Audio Files: On top of the existing support for audio in TS containers, THEOplayer 1.6 now also support audio fragments in AAC or MP3 container. This allows publishers to optimise their bandwidth usage when delivering audio streams.
Ad Pods: Ad pods were introduced in VAST 3.0 and allow publishers to play a sequence of ads and increase your advertisement income. Have a look at our demo page on this feature for more info.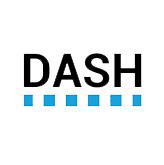 MPEG-DASH
With our experience in multi-platform HLS playback in HTML5 in mind, our THEO experts have developed the most lean MPEG-DASH player in the industry from the ground up, with an incredibly small payload and extremely fast response times. We are currently looking for parties that are interested in joining our extended testing and integration program for our new MPEG-DASH player. Do you think you might be interested? Do not hesitate to get in contact with our MPEG-DASH product team!
Do you want to see the latest version of our datasheet? Click here and get it.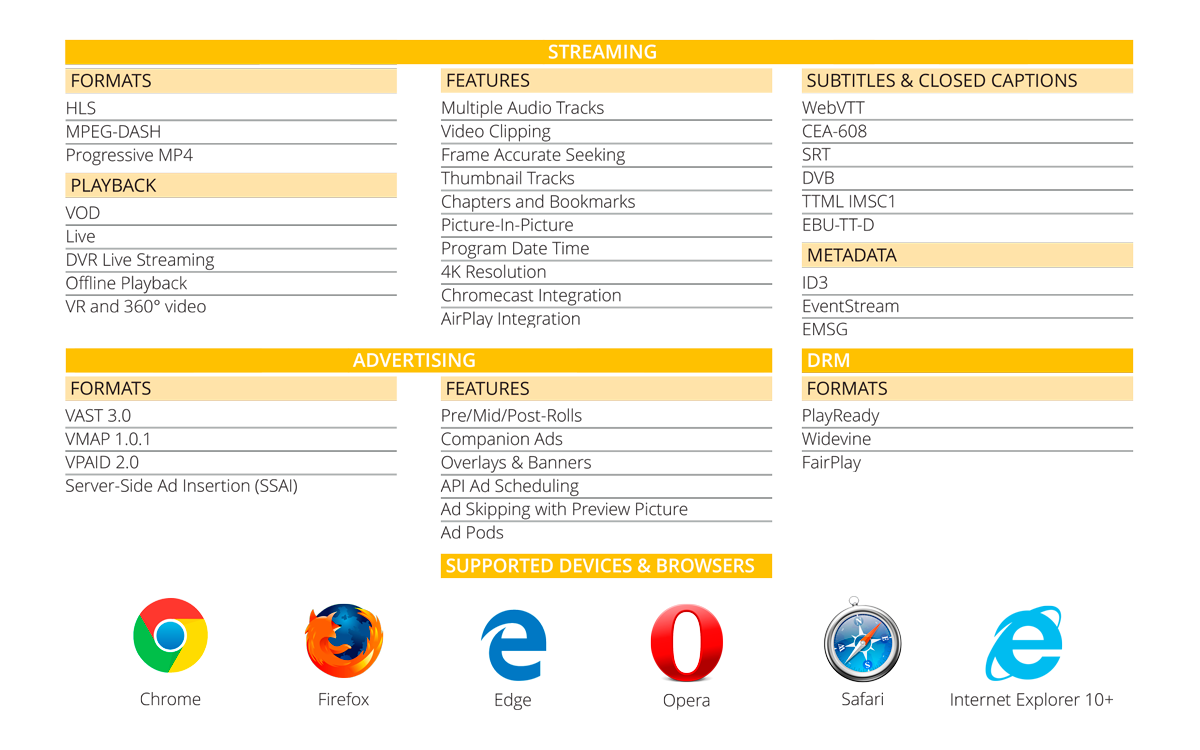 ---