Deliver world-class viewer experience without plugins.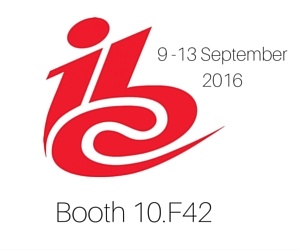 Key features of THEOplayer are:
Adaptive playback of MPEG-DASH and HTTP Live Streaming (HLS)
Video-on- Demand, Live and DVR streaming
Cross-platform DRM
UI or fully chromeless depending on specific needs
Managed cloud-hosted or self-hosted depending on specific needs

Playback features:
Multi-audio tracks
Seamless multi-period playback for MPEG-DASH
Subtitles: CEA608/708, WebVTT, TTML
Trick play: slow motion and high speed playback
Frame accurate seeking
ID3 metadata
Ads support: VAST, VPAID2, VMAP, …
What is IBC?
IBC is the premier annual event for professionals engaged in the creation, management and delivery of entertainment and news content worldwide. Six leading international bodies are the partners behind IBC, representing both exhibitors and visitors.