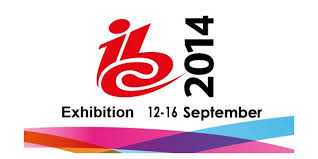 THEOplayer is excited to participate at IBC 2014, September 12-16 in Amsterdam. At the exhibition, we will demonstrate our next generation video playback technology for the web. Cross-platform support for adaptive bitrate streaming of HLS (HTTP Live Streaming) directly to HTML5 browsers without the need for external plug-ins such as Flash or Silverlight.
THEOplayer's technology has support for a variety of features used by the industry including DVR for live streaming, AES-128 content protection, WebVTT and CEA-608/708 captions and advertising using VAST.
For companies looking for a simplified and uniform approach to bringing their content to nearly all browsers and devices, THEOplayer is the smartest choice.
To find out more or to get a demo of the features, book a meeting with us here today or drop by our stand at IBC, Booth 10.F42 in Hall 10. We look forward to seeing you in Amsterdam!
THEOplayer's unique technology allows live and on-demand content to be streamed using adaptive HTTP-based protocols such as Apple's HTTP Live Streaming (HLS), or the MPEG-DASH protocol directly to HTML5 browsers. The THEOplayer playback technology enables content publishers to use a simplified and uniform approach to reach nearly any browser and device, without requiring end-users to install plug-ins in their browsers or applications on their mobile devices. This includes the popular desktop browsers such as Chrome, Firefox, Internet Explorer and Safari. And mobile devices such as iPhone, iPad, Android devices and Windows Phone.
For more information visit our exclusive Demo Zone or simply click the button to visit our contact page.