In 2015, 60 percent of people preferred video over reading text. It keeps visitors on your website and is more memorable than written content. 2015 brought a lot of attention to the use of video; from Facebook offering an endless scroll video feed to the e-learning industry captivating the teaching powers of video. But what will be the biggest online video trends in 2016?
Video Micro-Moments
First of all, there is what they call Video Micro-Moments. When consumers look for answers, discover new things or make decisions, they're often turning to a device for help. Google called these moments micro-moments and they can happen in search, on a website of a brand, in an app or they're happening on YouTube. These moments of intent are redefining the purchase journey, people want the right information, right away. There are a lot of moments to connect with consumers through video but to win a video micro-moment, you have to know how to identify them and how to act on them. Give users content to answer their questions and help your potential customers find your product or service by video.
Interactive video content
Besides Video Micro-Moments, online video content will also be more interactive and measurable. Almost 1/3rd of all professionals are familiar with the concept of interactive video and in 2016 this interactivity will become a 'norm'. It is an opportunity for viewers to not just watch but to click, swipe and otherwise engage via call-to-action overlays. If you want to see it in action, check out Coldplay's interactive video clip "Ink", which won the award for best use of interactive video.
Repurposing video content
The last important aspect is a logical consequence if everyone needs to develop their own video content. Online video will continue to grow but as we all know, producing video content is very time consuming. That's why in 2016, video is going to have to be produced quickly, so it will save time and energy by repurposing certain video content. For example if you recently ran a webinar and plan to host a replay on your website, you need some creative ideas to spread awareness. By taking the key points from the webinar and using them for a promotional video, you can distribute the video content on social media, e-mail campaigns, web content,...
Facebook goes HTML5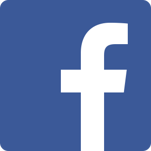 According to Tubular Labs, 654.7 million videos have been uploaded by 66.7 million creators in the last 365 days so there is definitely no time left for users to install plugins like Flash or Silverlight. When even the biggest social network, Facebook, announced that they switched from a Flash-based video player to HTML5 for all Facebook web video surfaces (including videos in the News Feed and in the Facebook embedded video player) it is a great signal for all other video distributors that they have to follow the trend by not using Flash anymore, mainly because of security problems. Facebook decided to initially launch the HTML5 player to a small set of browsers, and continuously roll out to more browsers, versions, and operating systems as they improved it and fixed small bugs. If you've been using anything resembling a modern PC, you've likely already been getting served HTML5-based videos for some time now. But some older browsers didn't fare well with the newer standard, suffering longer load times and experiencing more bugs. That 's why we waited to ship the HTML5 player to all browsers by default, with the exception of a small set of them, said Facebook-developer, Daniel Baulig.
Discover our demos to learn more about how to stream your video contents as the best.
---