Vualto, global specialists in innovative content delivery and management, signed an exclusive UK reseller agreement with THEO Technologies to incorporate THEOplayer into its video delivery solutions.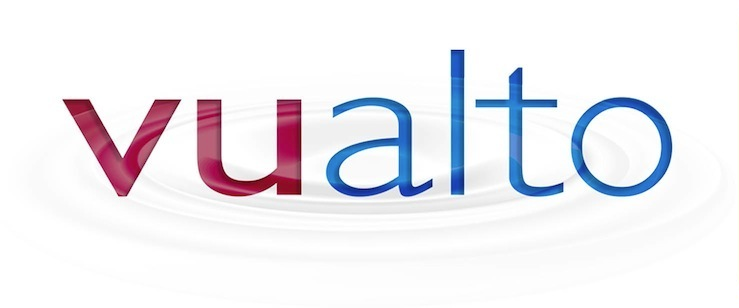 Vualto specialises in building end-to-end video streaming and DRM solutions for leading broadcasters and content owners. One of the challenges in today's market is to meet the very different technical requirements of the various viewing platforms in a way that is transparent to the user. The expectation is that, whatever the device, if you select a video it will just play.
THEOplayer is a HTML5 video player that allows a common streaming format, such as Apple's HLS (HTTP live streaming), to play on a wide range of platforms, without the need for the device to have a plug-in, such as Flash or Silverlight, installed to interpret it. This means that HLS video and audio streams delivered using THEOplayer will play on all modern browsers across a wide range of devices including Desktops, Tablets and Mobiles running iOS, Android and Windows Phone. Similar support for MPEG-DASH is coming soon.
Alongside this, THEOplayer is hosted in the cloud meaning that suppliers do not need to download and install player-specific software on their servers. Updates are also rolled out automatically ensuring that maintenance for the service-provider is almost completely 'hands-off'.
THEOplayer is as feature-rich as any of its main competitors with the vast benefits of being able to deliver a single standardised format and not requiring users to install third-party plugins on their devices. Styling THEOplayer is straightforward using standard CSS. It comes complete with support for WebVTT subtitles and closed captions, the VAST standard for advertising, and casting of HLS content directly on Chromecast connected devices.
We first came across THEOplayer when we were looking for a new plug-in free player that we could use across a number of our video delivery solutions, said James Burt, CTO and co-founder of Vualto. We found the guys at THEOplayer very responsive and willing to work with us to add features specific to our clients' requirements. It is clear that THEOplayer is a hugely innovative company that matches our aims and ethos.

Steven Tielemans, CEO of THEOplayer adds, We are excited to be able to work together with an online video specialist like Vualto. This partnership supports our go-to-market strategy to team up with the best partners for delivering the best solution and customer experience. We are looking forward to working closely together with Vualto to successfully deliver our next generation of video playback solutions to broadcasters and content owners in the UK market.
About Vualto
Vualto is a dynamic company, specialising in video delivery on new media platforms. Established in 2012, the company has its base in the UK's west country but with international capability and reach. The company offers solutions in four broad categories: video delivery workflow; digital rights management (DRM); video players, websites and apps; and webcasting and managed streaming. In each, Vualto can offer the functionality as a service, deliver software for the clients to implement themselves or provide consultancy on achieving the most technically and commercially successful outcome. In short, Vualto is a unique business that both understands video and the web, and can provide all the technology and design skills to make it happen. For more information visit http://www.vualto.com.
Find out more about THEOplayer's solutions and pre-integrations. Contact us here. Or click the button to visit our exclusive Demo Zone.